How do you rule out a mini stroke?
Stroke symptoms, even if they disappear within an hour, need emergency assessment
DALLAS, January. 19, 2023 — Stroke symptoms that disappear in under an hour, known as a transient ischemic attack (TIA), need emergency assessment to help prevent a full-blown stroke, according to a new American Heart Association scientific statement published today in the Association's journal Stroke. The statement offers a standardized approach to evaluating people with suspected TIA, with guidance specifically for hospitals in rural areas that may not have access to advanced imaging or an on-site neurologist.
TIA is a temporary blockage of blood flow to the brain. Each year, about 240,000 people in the U.S. experience a TIA, although this estimate may represent underreporting of TIA because symptoms tend to go away within an hour. While the TIA itself doesn't cause permanent damage, nearly 1 in 5 of those who have a TIA will have a full-blown stroke within three months after the TIA, almost half of which will happen within two days. For this reason, a TIA is more accurately described as a warning stroke rather than a "mini-stroke," as it's often called.
TIA symptoms are the same as stroke symptoms, only temporary. They begin suddenly and may have any or all of these characteristics:
Symptoms begin strong then fade;
Symptoms typically last less than an hour;
Facial droop;
Weakness on one side of the body;
Numbness on one side of the body;
Trouble finding the right words/slurred speech; or
Dizziness, vision loss or trouble walking.
The F.A.S.T. acronym for stroke symptoms can be used to identify a TIA: F ― Face drooping or numbness; A ― Arm weakness; S ― Speech difficulty; T ― Time to call 9-1-1, even if the symptoms go away.
"Confidently diagnosing a TIA is difficult since most patients are back to normal function by the time they arrive at the emergency room," said Hardik P. Amin, M.D., chair of the scientific statement writing committee and associate professor of neurology and medical stroke director at Yale New Haven Hospital, St. Raphael Campus in New Haven, Connecticut. "There also is variability across the country in the workup that TIA patients may receive. This may be due to geographic factors, limited resources at health care centers or varying levels of comfort and experience among medical professionals."
For example, Amin said, "Someone with a TIA who goes to an emergency room with limited resources may not get the same evaluation that they would at a certified stroke center. This statement was written with those emergency room physicians or internists in mind – professionals in resource-limited areas who may not have immediate access to a vascular neurologist and must make challenging evaluation and treatment decisions."
The statement also includes guidance to help health care professionals tell the difference between a TIA and a "TIA mimic" – a condition that shares some signs with TIA but is due to other medical conditions such as low blood sugar, a seizure or a migraine. Symptoms of a TIA mimic tend to spread to other parts of the body and build in intensity over time.
Who is at risk for a TIA?
People with cardiovascular risk factors, such as high blood pressure, diabetes, obesity, high cholesterol and smoking, are at high risk for stroke and TIA. Other conditions that increase risk of a TIA include peripheral artery disease, atrial fibrillation, obstructive sleep apnea and coronary artery disease. In addition, a person who has had a prior stroke is at high risk for TIA.
Which tests come first once in the emergency room?
After assessing for symptoms and medical history, imaging of the blood vessels in the head and neck is an important first assessment. A non-contrast head CT should be done initially in the emergency department to rule out intracerebral hemorrhage and TIA mimics. CT angiography may be done as well to look for signs of narrowing in the arteries leading to the brain. Nearly half of people with TIA symptoms have narrowing of the large arteries that lead to the brain.
A magnetic resonance imaging (MRI) scan is the preferred way to rule out brain injury (i.e., a stroke), ideally done within 24 hours of when symptoms began. About 40% of patients presenting in the ER with TIA symptoms will actually be diagnosed with a stroke based on MRI results. Some emergency rooms may not have access to an MRI scanner, and they may admit the patient to the hospital for MRI or transfer them to a center with rapid access to one.
Blood work should be completed in the emergency department to rule out other conditions that may cause TIA-like symptoms, such as low blood sugar or infection, and to check for cardiovascular risk factors like diabetes and high cholesterol.
Once TIA is diagnosed, a cardiac work-up is advised due to the potential for heart-related factors to cause a TIA. Ideally, this assessment is done in the emergency department, however, it could be coordinated as a follow-up visit with the appropriate specialist, preferably within a week of having a TIA. An electrocardiogram to assess heart rhythm is suggested to screen for atrial fibrillation, which is detected in up to 7% of people with a stroke or TIA. The American Heart Association recommends that long-term heart monitoring within six months of a TIA is reasonable if the initial evaluation suggests a heart rhythm-related issue as the cause of a TIA or stroke.
Early neurology consultation, either in-person or via telemedicine, is associated with lower death rates after a TIA. If consultation isn't possible during the emergency visit, the statement suggests following up with a neurologist ideally within 48 hours but not longer than one week after a TIA, given the high risk of stroke in the days after a TIA. The statement cites research that about 43% of people who had an ischemic stroke (caused by a blood clot) had a TIA within the week before their stroke.
Assessing stroke risk after TIA
A rapid way to assess a patient's risk of future stroke after TIA is the 7-point ABCD2 score, which stratifies patients into low, medium and high risk based on Age, Blood pressure, Clinical features (symptoms), Duration of symptoms (less than or greater than 60 minutes) and Diabetes. A score of 0-3 indicates low risk, 4-5 is moderate risk and 6-7 is high risk. Patients with moderate to high ABCD2 scores may be considered for hospitalization.
Collaboration among emergency room professionals, neurologists and primary care professionals is critical to ensure the patient receives a comprehensive evaluation and a well-communicated outpatient plan for future stroke prevention at discharge.
"Incorporating these steps for people with suspected TIA may help identify which patients would benefit from hospital admission, versus those who might be safely discharged from the emergency room with close follow-up," Amin said. "This guidance empowers physicians at both rural and urban academic settings with information to help reduce the risk of future stroke."
This scientific statement was prepared by the volunteer writing group on behalf of the American Heart Association's Emergency Neurovascular Care Committee of the Stroke Council and the Council on Peripheral Vascular Disease. The American Academy of Neurology affirms the value of this statement as an educational tool for neurologists, and it is endorsed by the American Association of Neurological Surgeons/Congress of Neurological Surgeons (AANS/CNS).
American Heart Association scientific statements promote greater awareness about cardiovascular diseases and stroke issues and help facilitate informed health care decisions. Scientific statements outline what is currently known about a topic and what areas need additional research. While scientific statements inform the development of guidelines, they do not make treatment recommendations. American Heart Association guidelines provide the Association's official clinical practice recommendations.
Co-authors are Vice Chair Tracy E. Madsen, M.D., Ph.D.; Dawn M. Bravata, M.D.; Charles R. Wira, M.D.; S. Claiborne Johnston, M.D., Ph.D.; Susan Ashcraft, D.N.P.; Tamika Marquitta Burrus, M.D.; Peter David Panagos, M.D.; Max Wintermark, M.D., M.A.S.; and Charles Esenwa, M.D., M.S.
The Association receives funding primarily from individuals. Foundations and corporations (including pharmaceutical, device manufacturers and other companies) also make donations and fund specific Association programs and events. The Association has strict policies to prevent these relationships from influencing the science content. Revenues from pharmaceutical and biotech companies, device manufacturers and health insurance providers, and the Association's overall financial information are available here.
Additional Resources:
VIDEO interview clips with Hardik P. Amin, M.D., chair of the scientific statement writing committee and associate professor of neurology and medical stroke director at Yale New Haven Hospital, St. Raphael Campus in New Haven, Connecticut and Tracy E. Madsen, M.D., Ph.D., statement vice chair and associate professor of emergency medicine at Alpert Medical School of Brown University in Providence, Rhode Island and other multimedia is on the right column of news release link https://newsroom.heart.org/news/stroke-symptoms-even-if-they-disappear-within-an-hour-need-emergency-assessment?preview=361925e00941224992d847f3bef6ba85
Spanish news release
After January 19, view the manuscript online.
AHA news release: Twenty things you didn't know about stroke, that may save a life (May 2018)
AHA Practice Guideline: 2021 Guideline for the Prevention of Stroke in Patients With Stroke and Transient Ischemic Attack (May 2021)
Follow AHA/ASA news on Twitter @HeartNews
About the American Heart Association
The American Heart Association is a relentless force for a world of longer, healthier lives. We are dedicated to ensuring equitable health in all communities. Through collaboration with numerous organizations, and powered by millions of volunteers, we fund innovative research, advocate for the public's health and share lifesaving resources. The Dallas-based organization has been a leading source of health information for nearly a century. Connect with us on heart.org, Facebook, Twitter or by calling 1-800-AHA-USA1.
For Media Inquiries: 214-706-1173
For Public Inquiries: 1-800-AHA-USA1 (242-8721)
When a stroke is a stroke mimic?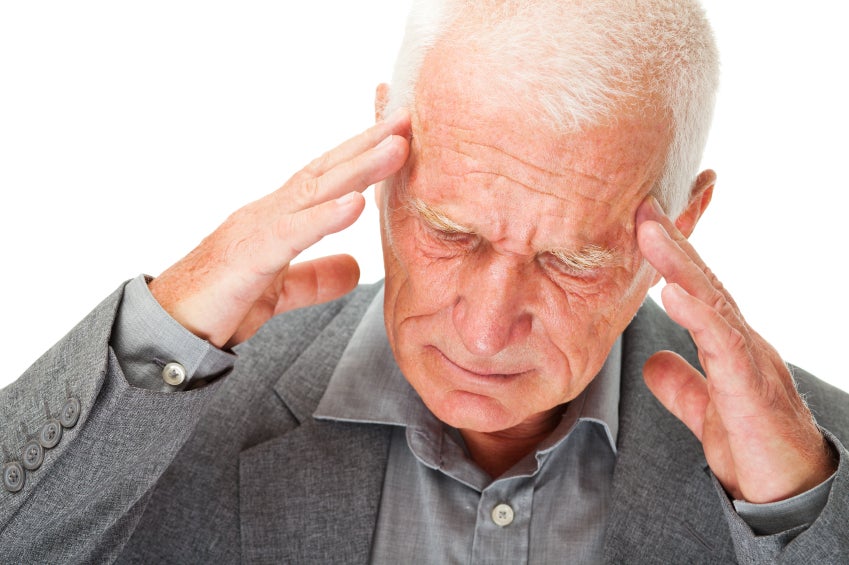 If you are familiar with the signs of a stroke – one side of the face drooping, weakness in the arms and difficulty speaking – then you know it is important to seek immediate medical attention. When patients arrive at emergency departments exhibiting these symptoms, patients, family and emergency medical personnel think of stroke first and begin treatment as quickly as possible. Time is brain when a stroke strikes. However, Medical Director of the Oklahoma Stroke & Neurological Institute at Hillcrest Medical Center Andre Fredieu, M.D., said there is reason to pause if something doesn't seem exactly right. "I always consider stroke first, unless there are unusual symptoms," he said. "Conditions that look like a stroke may actually not be a stroke, but a stroke mimic."
Stroke mimics are other medical conditions that present similar symptoms of a stroke that are non-vascular conditions. One of the most common stroke mimics is a seizure, which researchers believe account for as many as 20% of all stroke mimics. Other common stroke mimics include migraines, syncope, sepsis, brain tumor and metabolic derangement (low sodium or low blood sugar). "It is important to be aware of these mimics so patients who are not having a stroke do not get the acute treatment for a stroke, like tPA (tissue plasminogen activator), when they don't need it," Fredieu said. "I would estimate 15-20% of patients who come to the emergency center at Hillcrest with stroke symptoms actually have a stroke mimic." National research indicates that number could be as high as 30%.
How can medical personnel determine who is having a stroke and who is having a stroke mimic, especially when time is critical? Fredieu says both the patient's history of the onset of symptoms, as well as a clinical exam including head CT or MRI imaging will rule in or rule out stroke. "When a patient is having a transient ischemic stroke (TIA), there are abrupt symptoms," he says. "If it is a stroke, the symptoms appear simultaneously. With other conditions like complicated migraines or seizures, weakness may start in one arm and then move to another part of the body, like a leg, with a stroke mimic. If the patient says they have generalized weakness that is not what we typically see with a stroke. Then we have the clinical examination using imaging to determine if a stroke has occurred."
Patients and family members can assist medical personnel with detailed information about the patient's history. If they have a personal history of migraines or seizures, for example, it is important to share that with the staff when they arrive at the emergency center. However, Fredieu said symptoms that look like a stroke should never cause anyone to delay seeking treatment. "We don't want our patients to feel like they have to have a medical degree," he said. "They need to go for a clinical evaluation immediately. Don't self diagnose."
Stroke mimics vary with age, Fredieu said. "Under the age of 50, most stroke mimics are migraines, epilepsy, seizures, multiple sclerosis or high blood pressure that causes swelling in the brain," he said. "Over the age of 50, most patients experiencing a stroke mimic are the result of epilepsy, metabolic derangement or a mass lesion in the brain."
Fredieu said that while stroke mimics are not new medical conditions by any means, awareness of the need to diagnose a mimic when the clear signs of a stroke are not present is a growing understanding. "There is a greater understanding now," he said. "It takes years of experience to feel comfortable making these diagnoses. That is why it is important neurology care is available to emergency medical personnel."
To learn more about the Oklahoma Stroke & Neurological Institute, please click here. Hillcrest Medical Center is a certified Primary Stroke Center.
How do you rule out a mini stroke?
Home
Live Events
Text-Based CME
Webcasts
Journal CME
Self-Study CME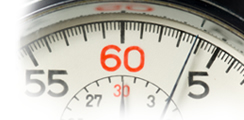 PUBLICATION TYPES

Updated Regularly
CME Accredited
Specialty Specific Content
Monographs / Newsletters / Literature Reviews
Quiz, Algorithms, Guidelines

Should patients with TIAs be
hospitalized?

August 2005 | Volume 72 | Number 8| Pages 722-724

Derk W. Krieger, MD
Section of Stroke and Neurological Intensive Care
Cleveland Clinic

Some patients with transient ischemic attacks (TIAs) may need to be hospitalized for specific reasons, eg, to undergo imaging studies or treatment that cannot be done immediately on an outpatient basis or if the TIA symptoms recur or are ongoing at the time of presentation. The important point is that TIAs are not benign and that the causes of TIAs should be urgently diagnosed and treated.

TIAs Are Not Benign

In contrast to strokes, TIAs are widely—and erroneously—assumed to be benign. However, recent research suggests that after a first TIA, as many as one of every five patients suffers a permanent stroke within 3 months, and that in half of these patients this occurs very shortly after the initial TIA. Both the public and medical professionals need to be made more aware of the serious implications of a TIA.

The risk of early recurrence is highest in patients with carotid occlusive disease and lowest in those with stroke related to smallvessel disease (lacunar stroke). 1,2

New Definition of TIA

The classic definition of TIA is «a sudden focal neurologic deficit lasting for less than 24 hours, of presumed vascular origin, and confined to an area of the brain or eye perfused by a specific artery.» 3

This time-based definition emerged in the 1950s and 1960s, long before brain imaging was available. 3,4 The 24-hour criterion was based on the arbitrary assumption that if the syndrome persists for 24 hours or longer, an injury to the brain parenchyma should be detectable by microscopy.

Modern brain-imaging techniques, in particular magnetic resonance imaging (MRI), have substantially altered this assumption, and clinical, experimental, and imaging data have revealed that a definition based on time alone may not accurately predict the absence of brain injury. 5

In view of these findings, Albers and the TIA Working Group recently proposed revising the definition to «a brief episode of neurologic dysfunction caused by focal brain or retinal ischemia, with clinical symptoms typically lasting less than 1 hour, and without evidence of acute infarction.» 6

The proposed new definition of TIA emphasizes that we should view stroke and TIA as on the same spectrum of serious conditions involving brain ischemia. Both are markers of current or impending disability, with the only distinction that TIA offers a much greater opportunity to initiate treatments that can forestall the possible onset of brain infarction.

In addition, the proposed new definition acknowledges that transient ischemic symptoms may cause permanent brain injury, and it encourages the use of neurodiagnostic tests to identify brain injury and its cause in order to permit rapid interventions for acute brain ischemia. The concept is analogous to the distinction between myocardial infarction and unstable angina or non-Q-wave syndrome, and it should be translated into clinical practice accordingly.

Current Management: Uncertainties Persist

Neither practitioners nor patients are sure exactly what to do when a TIA occurs. Indeed, data on the management of patients with TIAs are still largely lacking, in contrast to the situation with strokes. Consensus guidelines for the care of patients with a TIA are summarized in TABLE 1. 1

A patient with a TIA has, by definition, already recovered from a focal deficit. On the other hand, symptoms noted during a clinical evaluation may or may not resolve, ie, the symptoms may or may not be transient. Therefore, we should treat every patient with a focal neurologic deficit during the evaluation as having had an acute stroke.

CT of the head for all. In most emergency rooms, standard care for patients with a suspected TIA includes computed tomography (CT) without contrast to rule out hemorrhagic stroke, in addition to basic laboratory tests, and electrocardiography. Patients receive a prescription for aspirin and are discharged to their primary care physician for follow-up.

Universal hospitalization is not feasible. Some argue that since a TIA implies nothing less than an ischemic stroke, all patients should be admitted for prompt diagnosis and initiation of secondary prevention. This may not be feasible, given that the diagnosis of TIA is «soft» and often overused.

Sometimes the clinical scenario dictates admission:

If the TIA has resolved before presentation, the patient would be admitted only if he or she is a candidate for carotid intervention or urgent anticoagulation (see below). Other situations that call for hospitalization are:

Recurrent stereotypical TIAs
Ongoing TIA symptoms at the time of presentation, even if they resolve.

Carotid imaging. In view of the data on early risk of stroke after TIA, it may be prudent to order carotid ultrasonography or an equivalent carotid study to investigate for carotid occlusive disease that would prompt admission and urgent intervention.

Anticoagulation for some. Another reason to admit patients with TIA is to begin urgent anticoagulation when arterial dissection, atrial fibrillation, or cardiogenic embolism is suspected. A cost-effective strategy may be an observation unit within the emergency department or a specialized stroke clinic.

Future Management: MRI and MRA

MRI and magnetic resonance angiography (MRA) are the premier diagnostic tools to expeditiously assess patients with TIA. The diagnostic yield of MRI for TIA and stroke is much higher than that of CT, but the yield depends on the duration of symptoms, the presence of localizing cortical signs, and stroke risk factors such as history of cerebrovascular disease, diabetes mellitus, or atrial fibrillation.

TIA with negative imaging results remains a diagnostic dilemma. Besides faulty clinical impression or misinterpretation of the diagnostic imaging, technical causes of falsenegative MRI relate to limited signal-to-noise ratio of current diffusion-weighted imaging pulse sequences, and these will likely improve in the near future. Therefore, the acronym "TIA" may before too long stand instead for "tiny infarct apparent," 7 so that no ambiguities would remain about whether to admit a patient with TIA.

The size, location, and number of ischemic lesions on MRI give clues to their cause. MRI can predict stroke related to small-vessel disease, large-vessel disease, and embolism with acceptable accuracy. Additional angiographic MRI sequences can visualize the entire cervicocranial vasculature in a few minutes and enable the clinician to initiate the appropriate next step—either discharge with antithrombotic medication and risk factor management, or admission for urgent carotid revascularization. Patients in whom MRI suggests an embolic cause but normal cervicocranial vasculature may require transthoracic and transesophageal echocardiography to assess for cardiac and aortic sources of embolism.

References

Johnston SC. Clinical practice. Transient ischemic attack. N Engl J Med 2002, 347:1687–1692.
Lovett JK, Coull AJ, Rothwell PM. Early risk of recurrence by subtype of ischemic stroke in population-based incidence studies. Neurology 2004, 62:569–573
Fisher CM. Intermittent cerebral ischemia. In: Wright IS, Millikan CH, editors. Cerebral Vascular Disease. New York: Grune & Stratton, 1958:81–97.
Marshall J. The natural history of transient ischaemic cerebro-vascular attacks. QJM 1964; 33:309–324.
Gilman S. Imaging the brain. First of two parts. N Engl J Med 1998, 338:812–820.
Albers GW, Caplan LR, Easton JD, et al. Transient ischemic attack proposal for a new definition. N Engl J Med 2002; 347:1713–1716.
Warach S, Kidwell CS. The redefinition of TIA: the uses and limitations of DWI in acute ischemic cerebrovascular syndromes. Neurology 2004; 62:376–380.