What are the most reliable cars 10 years old?
Most reliable 10-14 year old used cars
Based on technical inspection annual reports and other sources, we offer most reliable 10-14 year old used cars rating. The main criteria for determining the reliability of a car is amount of defects found in the annual roadworthiness tests, as well as subjective rating of the car users — how many car owners would recommend to buy this car to a friend. You'll also find suggestions for improving the reliability of your car at the end of this article.
Below you will find the reliability rating of 10 — 14 years old cars. You can also check list of the most reliable cars by body type or application using following links.
1 Porsche 911 2011 — 2015
350 to 560 HP 8.2 to 9.9 l/100km
2 Porsche 911 2008 — 2011
345 to 530 HP 9.8 to 11.4 l/100km
2010 — 2014 Price 8000 to 23 000 €
160 to 340 HP 5.3 to 9.2 l/100km
4 Porsche Cayman 2005 — 2009
245 to 295 HP 9.3 to 11 l/100km
5 BMW X1 2009 — 2012 Price 7500 to 11 500 €
143 to 258 HP 5.2 to 9.4 l/100km
6 Volkswagen Golf Plus 2005 — 2009 Price 2000 to 4800 €
75 to 170 HP 5.4 to 8.6 l/100km
7 Audi TT 2007 — 2010 Price 6500 to 25 000 €
160 to 272 HP 5.5 to 10.4 l/100km
8 Porsche Cayman 2009 — 2013
265 to 320 HP 9.1 to 9.8 l/100km
9 Audi TT 2006 — 2010 Price 7000 to 11 000 €
160 to 340 HP 5.3 to 10.3 l/100km
10 Volkswagen Golf Plus 2009 — Price 3900 to 10 500 €
80 to 160 HP 4.7 to 7.6 l/100km
11 Toyota Corolla 2007 — 2010 Price 3400 to 4800 €
90 to 126 HP 4.9 to 6.9 l/100km
12 Volkswagen Phaeton 2002 — 2010 Price 2400 to 8000 €
224 to 450 HP 9.6 to 15.6 l/100km
13 Audi A1 2010 — 2014 Price 4600 to 9000 €
86 to 185 HP 3.8 to 5.9 l/100km
14 Mercedes SLK 2011 — Price 14 000 to 25 000 €
184 to 306 HP 5 to 7.1 l/100km
15 Mitsubishi ASX 2010 — 2012 Price 6000 to 9000 €
117 to 150 HP 5.7 to 8.1 l/100km
16 Porsche Macan 2013 — 2018 Price 31 000 to 43 500 €
245 to 440 HP 6.9 to 9.7 l/100km
17 Volkswagen Phaeton 2010 — 2015 Price 5500 to 12 000 €
240 to 450 HP 8.5 to 14.5 l/100km
18 Porsche Cayenne 2010 — 2014 Price 15 500 to 32 000 €
240 to 550 HP 7.4 to 11.5 l/100km
19 Volkswagen Golf 2007 — 2009 Price 1900 to 3700 €
80 to 140 HP 5.2 to 8.2 l/100km
20 Mazda 3 2011 — 2013 Price 4300 to 6500 €
105 to 260 HP 4.3 to 9.6 l/100km
What is a reliable used car?
We consider a reliable car to be the one that, as rarely as necessary, requires unplanned (emergency) repairs and that unexpectedly does not stay on the roadside. It should be understood that every car has parts and consumables that need to be replaced regularly, such as brake pads, tires, oils and other fluids, battery, wiper blades etc.
How to improve used car reliability?
Of course, the reliability of a used car is greatly influenced by how well and thoughtfully the manufacturer has been able to design it and by the quality of its components. But just as important is the attitude of the car owner towards his car. In the case of a used car, though, the reliability of the car will also depend on how carefully it has been handled by previous owners and you cannot influence it. However, by following these tips you can ensure the highest possible reliability of your car:
Perform regular car maintenance at scheduled intervals
For almost every car, the manufacturer has defined service intervals — a list of jobs to be performed after a certain time or mileage. Most of this tasks involves inspection and preventive maintenance of various vehicle parts. However, there are also parts or assemblies that need to be replaced after a certain time, otherwise the consequences can be very sad, such as not replacing the engine timing belt timely, in case of it's rupture the car's engine could require serious overhaul or even replacement, which will cost tens of times more than changing a timing belt. Service intervals can usually be found in your vehicle manual. If your vehicle does not have one — try to find it on the internet or consult a qualified car service center.
Prevent defects in a timely manner
Cars are a complex set of mechanisms that work closely with each other. A minor damage to one car node can negatively affect several other units and result in a much more expensive car repair. For example, almost any damaged suspension component (shock absorber, wheel bearing, ball bearing etc.) significantly increases the load on the other suspension components and wear of these parts. Therefore, if your car starts to make any suspicious noise, changes its behavior on the road, there are changes in instrument readings or other nuances — contact a qualified car service, diagnose and repair the damage if needed! The «turn the louder music out of the noises» approach does not pay off, as early or late (even before sale) car will need to be repaired anyway.
Use quality spare parts and competent car mechanics
Nowadays, most cars have a wide range of non-original spare parts, which are much cheaper and more affordable than original spare parts. Some non-original spare parts are of the same quality or even better quality than the original ones. Others (usually the cheapest) only look like the originals, but their materials and workmanship are very poor. It should be understood that the cost of repairing each car unit consists of parts and labor, and the amount and labor of the unit is independent of the cost of the part. Correspondingly, choosing a low quality part that costs half as much as a quality part, but paying the same amount of work, you end up saving a few tens of percent. However, the life of a low-quality part will probably be several times shorter, so you will overpay for the next repair. That is why it is important to find a knowledgeable and honest car mechanic who will advise you on which parts to choose.
Use the car for its intended purpose Each car model has its own basic purpose of use, such as urban travel, freight transport, driving on poor quality roads, and so on. When using a car for other purpose, such as regularly transporting hundreds of kilograms of construction material in a small city car, or using a crossover (i.e. a «parquet jeep») on serious off-road, the following repairs must be taken into account and the car's reliability will be significantly reduced.
The most reliable used cars with high mileages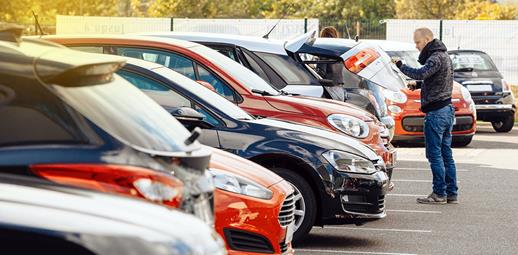 If you choose carefully and ensure the vehicle has a full-service history, you could drive out of the garage with a real deal on your hands. As Auto Express says, dismissing a vehicle based on its odometer alone could mean you're missing out on a bargain.
According to Consumer Reports, big improvements in powertrain technology, rust prevention, lubricants, and more have improved reliability and durability meaning that most cars can make it to a whopping 200,000 miles now.
Of course, there is a risk that by buying a higher-mileage car that you'll end up with big bills further down the line.
So watch out for relatively new cars with a high mileage, as it could mean they've been driven hard. And go for a brand with a track-record for being reliable and durable.
The most durable and reliable cars
In 2019, What Car? published the results of a study into more than 18,000 cars to find the 10 most reliable vehicles that have covered more than 60,000 miles. Here are its findings:
1. Ford Fiesta petrol 2008-2017
It's no surprise the Ford Fiesta is the most popular in Britain. According to What Car?, just under one in five (20%) petrol Fiestas had a fault, but the most common problem areas were minor: bodywork and non-engine electrics.
2. Honda Civic diesel 2006-2012
Honda Civic diesels performed better than their petrol counterparts (see number 7). What Car? found only 15% of diesel-engined Civics suffered a problem in the previous year, according to owners. The battery topped the list of issues, followed by the air conditioning system.
3. Ford Focus diesel 2011-2018
What Car? said: According to owners, 18% of diesel Focus models had a problem, with the most frequently reported area of concern being the battery, followed by the engine, fuel system and gearbox.
4. Toyota Avensis 2003-2009
Toyotas have a reputation for reliability, and those released between 2003 and 2009 rank higher than those that followed in subsequent years (see number nine).
Just 14% of 2003-2009 Avensis models had a problem, according to What Car?, but the areas concerned were fairly serious, including the engine, engine electrics, fuel system and suspension.
5. BMW 3 Series 2012-2018
Although 17% of 3 Series had a fault, the most commonly reported area identified in the What Car? research was non-engine electrics, including the air conditioning system.
6. Skoda Octavia diesel 2004-2013
What Car? said: Although a quarter (25%) of diesel Octavias had a problem, the most common area of concern was the bodywork, followed by the engine and suspension.
7. Honda Civic petrol 2006-2012
Petrol Civics fared worse than the diesels, with one in four (24%) suffering a fault, according to What Car?. Again, the battery was the most commonly cited issue, but this time followed by suspension.
8. Kia Cee'd 2007-2012
What Car? said: Just over 22% of Cee'd owners reported a fault with their car, with the gearbox/clutch the biggest cause of concern.
9. Toyota Avensis 2009-2015
Although a fifth (19%) of 2009-2015 Avensis owners reported a fault on their car, the most common were evenly split between bodywork and gearbox issues, according to What Car?.
10. Toyota RAV4 2006-2013
What Car? said: Just under a third (29%) of RAV4 owners reported a fault, with the brakes and suspension the most common areas of concern.
No £25 admin fee
When you update your policy online, e.g. amend driver, address or car details.