What do car thieves look for?
How to Prevent Car Theft in 12 Steps
Want to make your vehicle less attractive to car thieves? The quicker a car thief can steal your vehicle, the more attractive it is. Anything you can do to slow down professional car thieves or joy-riders, say the auto insurance experts at GEICO, will make your vehicle a less appealing target.
Car theft prevention practices are vital for keeping your car safely in your hands. In 2019, the FBI Uniform Crime Reporting Program reported that more than $6 billion was lost nationwide to motor vehicle thefts in 2019. Over 70% of those thefts were automobiles.
According to the National Highway Traffic Safety Administration, a motor vehicle was stolen every 39 seconds in the United States in 2020. We've compiled 12 steps you can take to reduce your overall risk and prevent car theft.
What You Can Do
Here are some ways GEICO recommends to help drivers protect their vehicles:
Keep your vehicle locked at all times, even while driving. Unlocked doors are easy targets.
When parked, never leave your keys in the car. Ensure windows are fully closed to prevent a thief from trying to open the door from the inside.
Never leave your car running and unattended. Even if your doors are locked, a carjacker only has to break a window to get in.
Avoid leaving valuables inside your vehicle. Keep high-value items like phones, purses, or other valuables hidden. Put valuables in your trunk before you get where you're going.
Do not leave your vehicle title in the car. Too often a car thief is pulled over and gets away from the police because he or she can produce the auto registration. (If multiple drivers use the vehicle, the best suggestion would be to hide the registration in a secret location in the car that only the owners know.)
Know where you're going. Avoid known high crime areas even if the alternate route takes longer.
Install an anti-theft system in your vehicle if it doesn't have one. Thieves are reluctant to steal vehicles if they know the cars can be recovered quickly. Many insurers offer discounts for the types of systems listed below.
Thieves prefer to work in the dark. Be particularly cautious at night about where you park your car. Park it in a well-lit area if possible.
Look around, especially in garages, parking lots and gas stations. If you notice someone loitering, consider moving your car.
Have your car's vehicle identification number (VIN) etched on each of the windows. Car thieves want to get off cheap. They don't want to go to the expense of replacing all the glass.
On an incline, leave your car in park or in gear with the wheels turned toward the curb or some other obstruction. This makes it harder for thieves to tow your vehicle.
If confronted by a carjacker, do not resist. Cars can be replaced; you can't.
Types of Anti-Theft Systems
A mechanism that locks onto the steering wheel can be a very visible sign that you've taken steps to protect your vehicle
Ignition cut-off systems that prevent a car from being started
Some new cars come with passive alarms that activate automatically when the key is removed from the ignition
One system emits a signal that can be tracked by the police
Who You're Dealing With
Professional Thieves
Professionals commit the majority of auto thefts
They prefer high-performance cars, as well as less exotic, more popular models whose parts are interchangeable
These thieves usually turn the cars they steal over to «chop shops,» which dismantle them and sell the parts
They also steal cars for export to other countries, often «stealing to order» to fulfill requests for certain types of vehicles
Joy-Riders
Joy-riders favor high-performance or luxury cars. These cars are usually recovered but often suffer significant damage.
«Bump-and-Rob»
Carjackers may bump your car from the rear, then steal it when you get out to look for damage. When stopped at a traffic light, leave room to maneuver around the vehicle ahead if you need to.
If another car bumps yours and you feel threatened, drive to a populated area or, if you have a cellular phone, call the police for assistance.
What to Do if Your Car Is Stolen
If your car is stolen, contact the police immediately. You need to file a stolen-vehicle report and to request a copy of the report for your insurance.
The NHTSA says you should provide the following information to the police:
License plate number
Make, model, and color of your vehicle
Vehicle Identification Number (VIN) and any identifying characteristics
Auto theft should be reported to your insurance as soon as possible, preferably within the first 24 hours.
Contact Us
We're here for you 24 hours a day, 7 days a week. The quickest way to contact us is through our app or online. You can also chat for immediate help.
Check Out a New Quote
You are about to leave geico.com
Important Information: If you currently have an active flood insurance policy, please call us for the most accurate quote at (800) 566-1575.
If you don't currently have an active flood policy, click «Continue» to get a quote online.
GEICO Insurance Agency, Inc. has partnered with to provide insurance products. When you click «Continue» you will be taken to their website, which is not owned or operated by GEICO. GEICO has no control over their privacy practices and assumes no responsibility in connection with your use of their website. Any information that you directly provide is subject to the privacy posted on their website.
Continue Continue
Call (888) 395-1200 or log in to your current Homeowners, Renters, or Condo policy to review your policy and contact a customer service agent to discuss your jewelry insurance options.
Car theft prevention
Preventing car theft can sometimes be difficult, particularly as thieves are keeping up with the advances in vehicle technology. In this guide, we'll talk about ways you can prevent your car being stolen, for example by investing in extra security or marking your car. We'll also look at what your car insurance covers.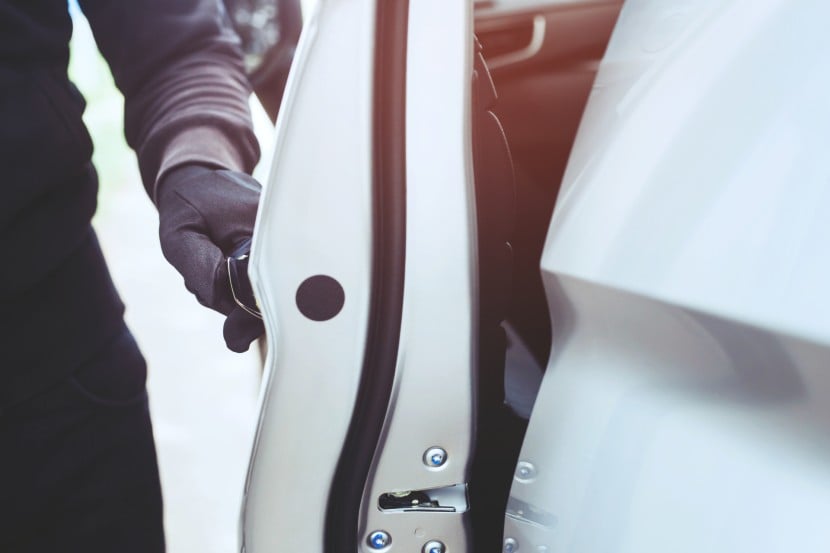 This article contains affiliate links. If you buy any products via these links, we may earn a small commission at no cost to you.
9 top tips to prevent your car being stolen
Here are the steps you can take to prevent car theft:
Have your car vehicle identification number (VIN) etched on each of the windows. Car thieves want an easy deal. They don't want to go to the expense of replacing all the glass that could trace it back to its rightful owner.
Leave your car in gear with the wheels turned toward the curb, especially if you're parked on a hill. This makes it harder for thieves to tow your vehicle.
Don't advertise your items. Always hide sat-navs or take them into your house. Try to remove the sucker pad residue too as this can be a giveaway. Never leave anything else that's portable in sight.
Check that you've locked your car. It's not uncommon for key fobs to malfunction and leave your car unlocked. Thieves know this and test doors to see whether they're unlocked for an easy steal.
Be aware of your car modifications, such as chrome hub caps. They could make your car more attractive to thieves and vandals.
Don't keep your keys in obvious places. Thieves have been known to offer random services, like clearing gutters, and take car keys that are on display in the home. It's best to keep your keys hidden.
Invest in car security. Steering wheel locks and handbrake locks are effective methods for protecting your car from thieves. As well as providing an extra layer of security, the brightly coloured locks act as a visual deterrent to thieves.
Secure your data port. Many of the functions in your car are controlled by technology. Mechanics will plug into your data port to get diagnostic information too. It can also be used to unlock and start your vehicle. By installing a lockable data port cover you can block unwanted access.
Fit a tracking device. Although this doesn't prevent your car from being stolen, it can improve its chances of being recovered.
Protect your vehicle
Visit Tracker to improve your vehicle's security. Buy a tracking device
You can find more tips in our car security guide.
How do thieves mark cars to steal?
Sometimes thieves mark cars to steal and sell on for parts. They simply use a marker pen to mark the car.
There are also reports of criminals pushing in wing-mirrors to further draw attention to the car. They might even try to gain access to the car if the driver gets out to readjust the mirror.
Before you get into your vehicle, check for anything unusual. Look out for anyone hanging around your car, as well as any unusual marks. If you notice your wing-mirror is folded in, readjust it before you unlock your car.
For this reason, it's always best to ensure you've parked in a well-lit location and all your valuables are hidden from view.
When do car thieves steal cars?
Many thieves are opportunists. They often take advantage of mistakes we all make, like leaving a rear window open or failing to lock the car.
Some car thieves will work to a pattern, being on the lookout for specific makes and models of cars, either for the vehicle as a sell-on proposal or for parts.
Even the humble Ford Fiesta is becoming a target for thieves. This beloved model was discontinued in 2022, so there could be more demand for the car and its parts.
Clive Wain, Head of Police Liaison at Tracker says:
"Opportunistic thieves know there'll be a demand for Fiesta parts and will be on the lookout for acquiring these vehicles at any chance they get.
We're urging Fiesta owners to ramp up their security methods to keep their cars safe, including a mix of modern and traditional security deterrents like crook locks and wheel clamps."
"Although stolen vehicle tracking technology doesn't stop a thief from stealing a car, it's the only way to significantly help police quickly close the net on thieves and return the vehicle to its rightful owner."
Even SUVs are popular with criminal firms. This is because they're effective at driving into windows or doors of properties to gain access. Vans are useful if you want to shift stolen goods.
Does car insurance cover car theft?
Usually a comprehensive car insurance policy covers you against car theft. This offers total protection and it's often cheaper than the lower levels of cover.
But there are other levels of car insurance cover you can buy. The most basic is third-party-only protection. It's the lowest level of protection that's legally required for anyone driving on UK roads.
This insurance pays out if your car is hit by another vehicle. It doesn't protect you from loss or damage caused by a thief. For that, you need third-party, fire and theft.
This provides compensation if your car is broken into or stolen, as long as you've locked your vehicle.
Compare car insurance quotes
Will insurance cover my stolen car if I left the keys in it?
Most insurance policy providers don't cover the claim costs for drivers who leave their car keys, fobs or lock transmitters in, on or by the car.
Although this sounds like common sense, these mistakes aren't uncommon. People regularly leave their car keys in doors while they're at a supermarket as they gather their shopping bags.
Others leave their keys in the ignition while they de-ice their car or get rid of condensation, leaving their vehicle open to theft.
It's also worth keeping in mind that while fobs are convenient, they don't always guarantee that your car is locked.
Try to avoid clicking on a fob from a distance. If the locking system doesn't engage and your car is stolen or ransacked, you could encounter problems with any subsequent insurance claim.
Car insurance guides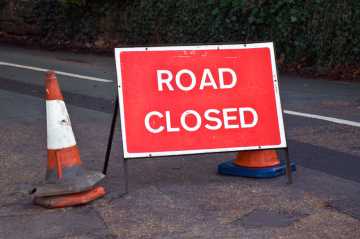 Road closures for King Charles III's coronation: What you need to know
King Charles III's coronation is happening over the 6 May bank holiday weekend. People could be having street parties to celebrate, which mean road closures. Here's how to find out which roads are closed near you.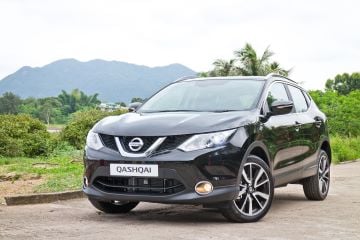 Cheapest cars to insure
We've looked at thousands of quotes to find the 10 cheapest cars to insure as well as the cheapest models to insure for young and new drivers.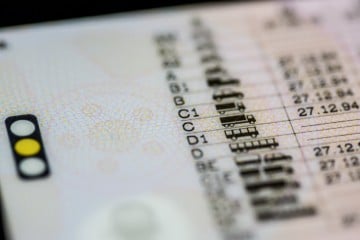 Driving licence numbers explained
You can find your driving licence number on the front of your photocard driving licence. Having this number could reduce your car insurance costs too.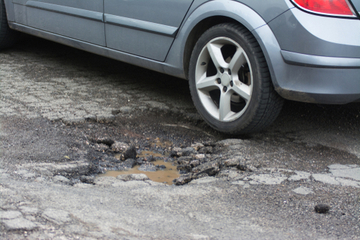 How to make a pothole claim
If your car has been damaged by a pothole, you may be able to claim compensation.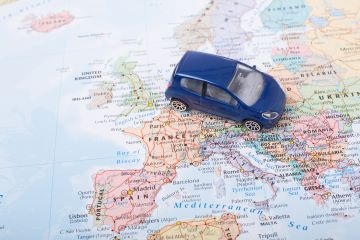 Temporary European car insurance
If you're looking for insurance when driving abroad, temporary European car insurance could be the solution. Here's everything you need to know.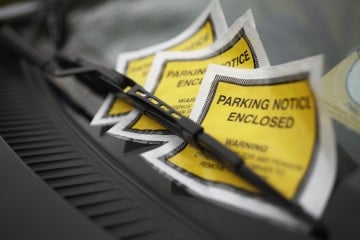 Parking rules and restrictions explained
Your parking questions are finally answered.
Buying a Vehicle
When Buying a Vehicle, Don't Get "Taken for a Ride"
Use NICB's Free VINCheck ® Service
NICB's VINCheck is a free service provided to the public to assist in determining if a vehicle has been reported as stolen, but not recovered, or has been reported as a salvage vehicle by cooperating NICB member insurance companies. To perform a search, a vehicle identification number (VIN) is required. A maximum of five searches can be conducted within a 24-hour period per IP address.
Beware of "Cloned" Vehicles
Vehicle cloning is a highly lucrative crime. Enterprising criminals can copy a VIN from a legally owned and documented vehicle sitting in a parking lot, on the street or at a vehicle dealership. The copied VIN is then used to create counterfeit VIN tags. Car thieves often travel across state and international borders to sell vehicles at the highest prices. Because most licensing agencies do not check for duplicate ownership when an out-of-state ownership document is surrendered, the odds of discovery are fairly low.
Here's How the Scam Works
The criminal steals a vehicle similar to the one with the legitimate VIN.
The stolen vehicle's true VIN tag is replaced with the counterfeit VIN tag, making the stolen vehicle a "clone" of the original.
The criminal sells the "cloned" vehicle to an unsuspecting buyer, typically using counterfeit ownership documents or documentation they have obtained under false pretenses.
Avoid Being Taken
If you buy a "cloned" vehicle, it is never really yours. If and when the VIN-switch is discovered, the car you paid for will be confiscated and returned to the original owner or the insurance company if a theft claim has already been paid.
Be careful about purchasing a used vehicle from someone you don't know who is running an online ad and using a cell phone number.
Check the vehicle's VIN with appropriate government agencies or your state bureau of motor vehicles.
Conduct a title search of the vehicle.
Analyze the ownership pattern for any new or late-model vehicle with no lien holder (i.e., no outstanding car loans – the seller tells you the car is "paid off").
If possible, ask someone from your insurance company to inspect the vehicle prior to purchase.
Trust your instincts – if you don't like the answers you're hearing or if the deal sounds too good to be true, walk away!
Water and Vehicles Don't Mix: Don't Get "Flooded Out"
A "flood vehicle" is one that has been completely or partially submerged in water to the extent that its body, engine, transmission or other mechanical component parts have been damaged. If the vehicle is damaged to the point of being inoperable, the owner's insurance company will settle the claim for a total loss and then sell the vehicle as a "salvage" vehicle at an auto auction.
In some cases, dishonest dealers and other individuals can buy these vehicles, dry and clean them and sell them to unsuspecting buyers as used vehicles. Many of these vehicles come on the market after natural disasters, such as storms, hurricanes or other natural disasters involving flooding. Dishonest dealers often transport these vehicles to other states and fraudulently obtain a "clean" title (a crime called "title washing").
Owners who do not have insurance covering vehicle flood damage can clean up their vehicle and offer it for sale themselves, without disclosing the damage. Because they did not report a loss to an insurance company, they will still have the original "clean" title for their vehicle.
Don't Purchase a "Washed-up" Vehicle: Take these Preventive Measures
Don't Purchase a "Washed-up" Vehicle: Take these Preventive Measures
Buy from a reputable car dealer.
Inspect the vehicle thoroughly – look for water stains, mildew, and sand or silt under the carpets, floor mats, headliner cloth and behind the dashboard.
Check for recently shampooed carpet.
Inspect the interior upholstery and door panels for fading.
Check for rust on screws in the console or areas where water normally wouldn't reach.
Check for mud or grit in the spare tire compartment, alternator crevices, behind wiring harnesses, around the small recesses of starter motors, power steering pumps and relays.
Check inside the seatbelt retractors by pulling the seatbelt all the way out and inspect for moisture, mildew or grime.
Check door speakers, which are frequently damaged by flooding.
Look under the hood for signs of oxidation. Pull back the rubber "boots" around electrical and mechanical connections for these indicators. Ferrous (containing iron) materials will show signs of rust; copper will show a green patina; aluminum and alloys will have a white powder and pitting.
Ask about the vehicle's history, and whether it has been in any accidents or floods.
Inspect the title and ownership papers for any potential or questionable salvage fraud.
Conduct a title search of the vehicle.
Have a certified mechanic inspect the vehicle prior to purchasing it.
Trust your instincts – if you don't like the answers you're hearing or if the deal sounds too good to be true, walk away!
Download Vehicle Resources
You can find more information in NICB's «Vehicle Cloning» brochure (English or Spanish).
These are in PDF format. If you don't have it already installed, download Adobe Reader .