What is the best car brand to buy?
Report: The Most Reliable Car Brands
Reliability should be an essential trait for any car you're considering buying. A recent report shows that some car brands hold up better than others.
Consumer Reports' new auto reliability data show which brands consumers can count on.
Which Car Brands Are the Most Reliable?
The report, published in November 2022, is comprised of data collected from surveys of Consumer Reports members' experiences with more than 300,000 vehicles.
The publication notes that owners reported on 17 problem areas, including issues with in-car electronics, engine, and transmission issues.
Here are some key findings from the report:
Seven of the top 10 most reliable brands are from Asian automakers, with Toyota and Lexus in the top two spots.
The highest-ranking U.S. car brand, Lincoln, comes in at #10, which is 14 spots higher than it was in the previous survey.
Consumer Reports says that, due to insufficient data, the rankings do not include the following brands: Alfa Romeo, Dodge, Fiat, Infiniti, Jaguar, Land Rover, Maserati, Mini, Mitsubishi, Polestar, Porsche and Rivian.
Let's take a look at Consumer Reports' most reliable car brands. The ratings are scored on a 100-point scale with the average scores falling between 41 and 60 points.
Here Are the Top 10 Most Reliable Car Brands
| Brand | Average Score |
| --- | --- |
| Toyota | 72 |
| Lexus | 72 |
| BMW | 65 |
| Mazda | 65 |
| Honda | 62 |
| Audi | 60 |
| Subaru | 59 |
| Acura | 57 |
| Kia | 54 |
| Lincoln | 54 |
No matter what brand you prefer, money expert Clark Howard wants you to save as much money as you can on your next vehicle purchase.
Clark noted in a recent podcast that the current car market is starting to improve.
Advertisement
"The reality is the huge markups that were happening on so many new vehicles are steadily going away," Clark says. "Some brands are still there more than others, but those big, big markups that most manufacturers and dealers were getting on new inventories, they have mostly evaporated. And on more and more vehicles, people are now getting discounts again below manufacturer's suggested retail."
Although the price drops are great news, it still doesn't mean that the vehicle market has stabilized. Until that happens, Clark wants you to do either of two things:
Wait until car prices normalize before buying a car. If you can, try to keep your existing vehicle. Follow this simple vehicle maintenance guide.
If you can't wait, try to expand your vehicle search to find a better deal. Read how Clark saved thousands of dollars by widening his car search.
Advertisement
Best Credit Card Sign-up Bonuses for 2023 — Team Clark spent hours reviewing the market for credit card sign-up bonuses and evaluated them according to the guidelines for usage set by money expert Clark Howard. Clark believes credit cards with exorbitant annual fees are a bad idea for most…
Best Cell Phone Plans in 2023: The Cheapest Plan for Every Need — Team Clark ranks the best cell phone plans and deals! See our favorites for unlimited data, families and cheap plans starting at $10/month.
Most reliable car brands 2023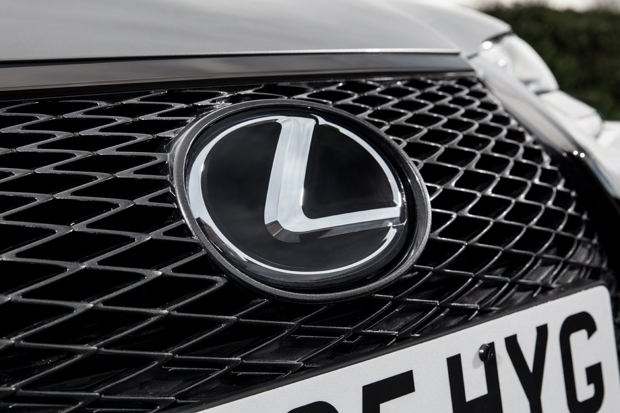 Reliability is one of the most important factors for car buyers, but which manufacturers do owners rate as the most dependable?
Each owner was asked to give a score out of 10 with 6,000 readers taking part in this year's survey.
Most reliable car brands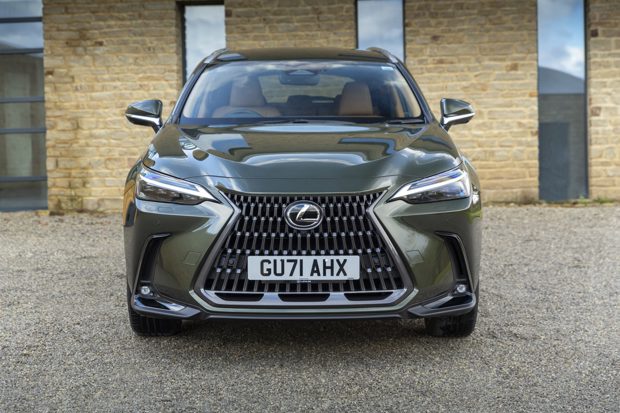 Lexus
Reliability average score: 9.89
Lexus builds the most reliable cars, according to the results of the latest Honest John Satisfaction Index. This is the fourth year running the SUV and hybrid specialist has been rated as the UK's best car brand for reliability, while its average score of 9.89 is the highest ever recorded in the history of the Satisfaction Index. If you need a reliable car, you probably want a Lexus.
Suzuki
Reliability average score: 9.75
It's a strong performance from Suzuki with a reliability score of 9.75 out of 10. The Swift was the standout performer for Suzuki in this year's Index, with drivers giving high scores for build quality and reliability. The Vitara was also praised as a dependable SUV, which provided Suzuki with the second highest average for reliability in the Honest John Satisfaction Index.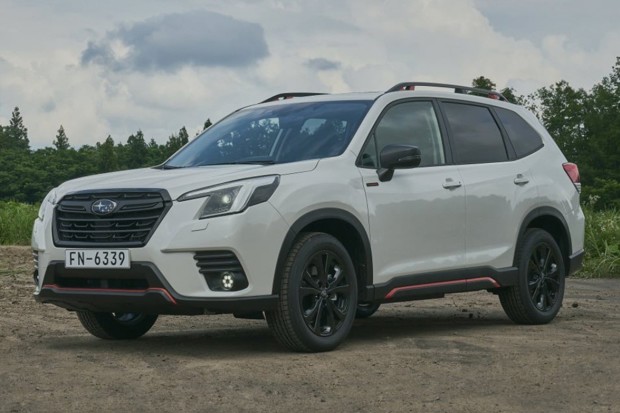 Subaru
Reliability average score: 9.72
Subaru has always had a good reputation for build quality, but the Japanese car brand secures its status as one of the very best with a reliability average of 9.72 in the latest Honest John Satisfaction Index. Popular with 4×4 enthusiasts and family SUV buyers, Subaru is a dependable car brand that won't let you down when it comes to reliability.
Toyota
Reliability average score: 9.70
Toyota's range of cars and commercial vehicles have a legendary reputation for reliability. If you are looking for a dependable used car then look no further than the Auris — it was one of the best performer in the latest Honest John Satisfaction Index for reliability with a model average of 9.86 out of 10. The RAV4 also made it into the top 10 most reliable cars, while the Corrolla Touring Sports was also praised.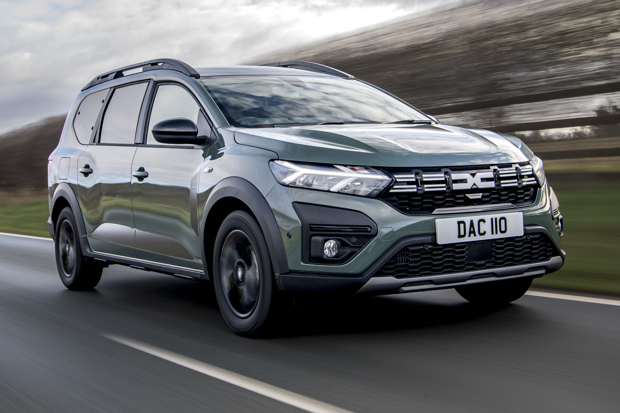 Dacia
Reliability average score: 9.68
If you have high expectations from low-cost cars then Dacia will be your perfect match. Renault's budget brand has a strong reputation for build quality, with its average score of 9.68 putting some of Dacia's pricier rivals to shame. The latest Duster was rated as one of the UK's most reliable cars, while the Sandero also performs strongly.
Honda
Reliability average score: 9.56
Honda is a regular in the top 10 best car brands for reliability, which supports the common view that the Japanese car industry builds the world's most durable vehicles. Honda improves its average score from 9.51 last year to 9.56, with high rankings for modern and older models. All generations of the Honda Civic perform strongly, while the Jazz and CR-V are also ranked highly for build quality and longevity.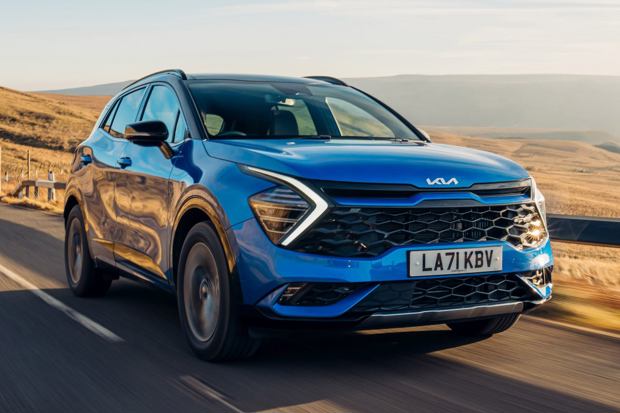 Kia
Reliability average score: 9.56
Few car brands can match Kia for value. Not only do you get a generously equipped car with a seven-year/ 100,000-mile warranty, but you also get peace of mind with Kia being one of the best car brands for reliability. The XCeed is the standout performer, ranked as the UK's third most reliable car, while the Niro and e-Niro are also praised for their excellent build quality.
Mazda
Reliability average score: 9.53
Mazda's position in the top 10 best car brands for reliability is driven mostly by the excellent CX-3 and MX-5 — with both getting positive ratings for build quality. The CX-5 and Mazda 2 are also marked out for excellent reliability while ageing models like the Mazda 6 are less impressive when it comes to owner feedback.
Hyundai
Reliability average score: 9.52
Affordable, reliable and sold with a five-year unlimited mileage warranty, Hyundai is a car brand that majors on value. The Tucson SUV is one of the UK's most reliable cars while the Ioniq and Kona Electric also feature in the top 10 best cars for owner satisfaction.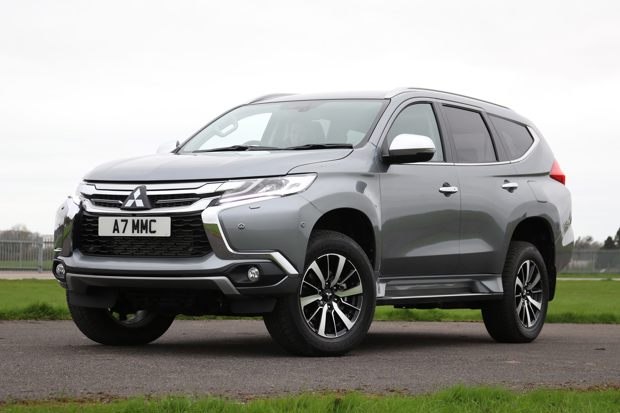 Mitsubishi
Reliability average score: 9.52
Gone but not forgotten, Mitsubishi continues to impress used car buyers and existing owners with steadfast reliability and build quality. The Japanese car and pick-up specialist exited the UK vehicle market in 2021 but there are still thousands of models on the road, something that will continue for some time yet.
Ask HJ
I want a durable and reliable car — what do you suggest?
I will be in the market for a nearly new car soon. I want something reliable and long-lasting. I drive a Ford Mondeo at present but would like a smaller car. A manual petrol preferably — any ideas?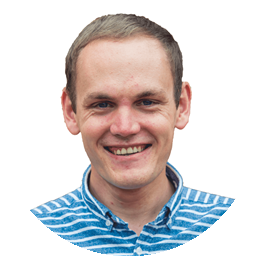 A Honda Civic. It will be as practical as your Ford Mondeo and very reliable.
Answered by Andrew Brady
More reliable car guides
Satisfaction Index
Most reliable cars
Most reliable small cars
Most unreliable cars
Most unreliable car brands
Most practical cars
Worst cars to own
Best cars to own
More expert car guides
Best electric cars
Cheapest electric cars
Best SUVs
Best small SUVs
Best hybrid cars
Best small cars
Best family cars
Best 7 seaters cars
Best estate cars
TOP 10 CAR BRANDS IN HOLLAND
ExpatINFO Holland
Which automobile manufacturers and models are the best selling in the Netherlands? Below we list the top 10 car brands and vehicle styles for the Dutch market in 2022.
The Netherlands is known as a country of cyclists (over 22 million bikes in a nation of 17.8 million residents), but the Dutch do drive and own cars as well. The number of new cars sold in 2022 fell compared to 2021 (which was itself down on 2019). Still Dutch car dealers (autobedrijfs) managed to move 312,129 new vehicles last year.
TOP 10 CAR BRANDS IN NETHERLANDS
#1 – KIA The Korean car maker has managed to become the favorite brand of Dutch car buyers, beating out rival Volkswagen for the first time. It has seen its share of the market (in units sold/leased) rise from 7.5% in 2020 to 9.3% in 2021 and 9.6% in 2022. Kia was also the only car brand to have two styles among the top 5 best selling car models in the Netherlands for 2022: Picanto at number 2 (7,391 units sold) and Niro at number 3 (7,277 units sold).
#2 – VOLKSWAGEN The German automobile brand has continued to lose market share in the Netherlands dropping from 12.5% in 2020 to 9.6% in 2021 and 8.3% in 2022. Its top seller was the Polo which only managed 8th place among the top 10 best selling car models in Holland last year. The VW corporation (which also owns the Audi, Skoda and Seat brands) is still the biggest car supplier to the Netherlands with a total 2022 market share of 20.8%, but this is down from 22.9% in 2021.
#3 – TOYOTA The Japanese car brand continues to grow its market share in the Netherlands. For 2022 it accounted for 8.1% of units sold, up from 7.1% in 2021 and 6.4% in 2020. The Yaris Cross was the brand's best selling model in Holland last year (5,987 units sold).
#4 – PEUGEOT The French car maker maintained its ranking as the fourth best-selling car brand in the Netherlands last year with 6.8% of the market (21,242 units sold). This is a turnaround from 2021 when its market share fell to 6.3% from 6.7% in 2020. The Peugoet 208 was the best selling car model in the Netherlands in 2022 while its 2008 was the 10th most popular model.
#5 – BMW With the Netherlands and Germany sharing a border, it is no surprise that this premium brand is among the best selling in Holland. Even with a slip in market share in 2022 from to 5.5% (from 5.8% in 2021), it managed to move up one spot in the ranking, from #6 to #5. This was due to the poor 2022 performance of the Skoda brand (which dropped from #5 to #8). During 2022 BMW sold 17,138 new cars in the Netherlands.
#6 – HYUNDAI 2022 was a good year for Korean car brand Hyundai in the Netherlands, selling 17,036 units which put its market share at 5.5% (up from 4.2% in 2021). The increase moves it up from #11 in 2021 to #6 in 2022. It didn't have any huge models but several solid sellers like the I10, Tucson and Kona.
#7 – RENAULT French car maker Renault was able to stop the slide in its Dutch market share in 2022, selling 16,570 units (good for 5.3%) versus 16,242 in 2021 (5.0% share). It's still down from 2020 when it moved 20,355 units (5.7% share). The Captur is still the brand's top seller and ranks as the 12 best-selling model in the Netherlands for 2022.
#8 – SKODA 2022 was a down year for the Skoda brand in the Netherlands after a strong 2021. It only sold 14,953 cars (for a 4.8% market share) compared with 20,215 in 2021 (6.3% share). The result drops the brand from #5 in 2021 to #8 in 2022. Its strongest model in the Netherlands continues to be the Enyaq with 5,467 units sold, making it the 9th most popular car model in Holland for 2022.
#9 – AUDI The VW-owned German car maker sold 13,872 units in the Netherlands in 2022, giving it a 4.4% market share and moving it back into the top 10 at number 9. In 2021 Audi had sold 12,557 units (3.9% market share). Its top selling models in 2022 were the Q4, A3 and E tron.
#10 – OPEL This former General Motors-owned brand was sold to France-based Groupe PSA in 2017. Since then it has seen its share of the Dutch new car sales decrease. During 2022 it sold 13,505 cars in the Netherlands (compared to 15,361 in 2021 and 20,377 in 2020). It still manages to maintain its prior year rank as the 10th best selling car brand in Holland. Its Corsa style was the 5th best selling car model in the country in 2022.
*Rankings based on data reported by RAI Vereniging
BEST SELLING CAR MODELS IN HOLLAND 2022
1. Peugoet 208 (9,640 units)
2. Kia Picanto (7,391 units)
3. Kia NIRO (7,277 units)
4. Volvo XC40 (6,821 units)
5. Opel CORSA (6,669)
6. Toyota YARIS (5,987 units)
7. Lynk & Co 01 (5,847 units)
8. Volkswagen POLO (5,498 units)
9. Skoda ENYAQ (5,467)
10. Peugeot 2008 (5,323)