What is the best car ever made?
10 of the best cars ever made
The world, or rather, people have come up with a lot of different cars.
From the worst to the best ones. So let's see 10 of the best cars ever made.
Ford Fiesta (2014.)
Without doubt one of the best hatchbacks of our generation and once you've driven one you'll see why. It's Ford's sixth generation on the Fiestas and they are doing amazing work. It has a little three-cylinder EcoBoost 1.0-litre engine and it will do 0-60 in 8 seconds and that's really not bad.
The Fiesta has a reputation for delivering fun handling and an entertaining drive.
Sure it's not perfect, but once you drive it, you will love it.
Dodge Charger (1969.)
We can't just ignore that beast. One of the most awesome cars.
There were two different 383 engines available for the 1969 model year: 2-barrel and 4-barrel. The 2-barrel was rated at 290 hp. The four barrel engine was rated at 330 hp.
Now let's face it, it's not the cheapest car, it's the most reliable but it is a special one.
And who wouldn't want to drive that amazing piece of American history.
Subaru Legacy (2011.)
One of the best mid-sized cars.
You just have to love eveything about it cause it has great performance, handling, value, comfort and reliability. Also it has the looks that come with a Gas-Flat, 2.5L engine and all wheel drive.
You can't go wrong with that vehicle.
Ford Mondeo (2008.)
The Ford Mondeo is the one to drive out of the large family saloon class.
The 1.6 L EcoBoost engine gives you 0-60 in less than 12 seconds, sure it's a bit slow but you don't need to go fast if you're taking the kids to school. Also it's very specious.
It's gives you everything you need from the perspective of a dad to a perspective of a buissnesman.
Aston Martin V12 Vantage (2009.)
It has a potencial to be one of the company's greatest cars to enter their history books.
The recipe is simple: take your smallest and lightest chassis and shoehorn into it (to the accompaniment of some polite British swearing) your biggest and most powerful engine. In this case, the result is an additional four cylinders and 90bhp .One of the best Aston Martins ever sums things up pretty nicely. The V12 Vantage is brilliantly judged.
A chapter where Ferrari's rich history raises up to a new level.
Sounds good..but what about the engine? Quite straight forward, a 6.3-litre V12 with a mighty 651bhp.
Ferrari claims the FF will cover 0-62mph in 3.7-seconds and go on to 209mph, helped in part by the launch control function of its seven-speed dual clutch transmission.
Long story short..you have money? Buy it. You won't regret it.
A stylish, affordable hatch and life admiring car. That's it.
Under the tiny bonnet there's a 75bhp 1.3-litre Multijet turbodiesel hooked up to a five-speed box for 67mpg economy, and a punchier 100bhp 1.4-litre petrol coupled to a six-cog transmission that'll return 55mpg.
So what it is? It's brilliant.
Honestly, one of my favorite cars. I fallen in love with it the first time i saw it. The Audi TT was a head turner whichever way you looked at it.
The base engine is a 1.8-litre four-cylinder turbocharged unit with five valves per cylinder that developed 132 kW. The front-wheel drive TT able to accelerate 0-60 in 7.4 seconds.
The TT never lost it's reputation. It will never go old. And most importantly, it will always be special in his own way.
Volkswagen Golf GTI (2005.)
Excluding that car would be a sin. The iconic Golf had a place in your heart since 1974.
Powered by a turbocharged 200bhp 2.0T FSI engine, it's smooth, refined and pleasingly quick to drive plus there's a choice of the standard six-speed manual or an optional semi-automatic DSG gearbox.
Stylish, quick and enjoyable to drive, as hot hatches go, the Golf GTI is firmly on top.
Those economical cars are really coming in handy these days with gas prices going up to the roof.
The Mazda 2 is one of those normal jet amazing cars.
The 102-hp, 1.5-liter four-cylinder engine gives it acceleration 0-60 in 10.4 seconds. And the top speed is 117 mph.
It doesn't drag unnessesary attendion to it. It's just right.
So there you have it. Ofcourse there is so much more great cars. But for now i hoped you enjoyed those. 🙂
We Asked ChatGPT What The Best Engine Ever Made Is. Here's What It Said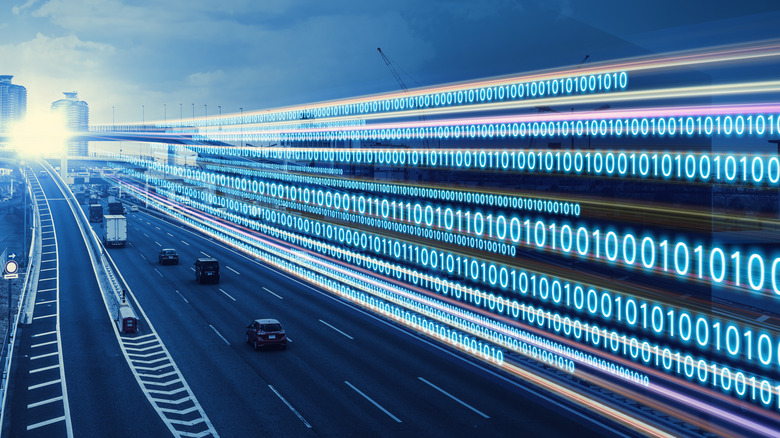 As generative artificial intelligence grows in cultural significance and processing power, luminaries from across the tech world have raised concerns. Should tech industry professionals be concerned for their jobs? What are the likely economic impacts? How can responsible programmers implement strong ethical guidelines on technology designed to alter its own code?
SlashGear is interested in the really big questions — does AI have decent taste in cars? Having already confirmed that ChatGPT knows a good motorcycle when it sees one, we upped the ante, asking the robot in residence about the best engine ever made.
Ever one to hedge its bets, ChatGPT offered a list of five. Like any good gearhead, its favorites covered a range of tastes, representing both no-debate classics like the Porsche flat six and a few left field picks. Here are ChatGPT's five choices for the best car engines ever made, with both its reasoning and our assessment of same.
BMW S65 V8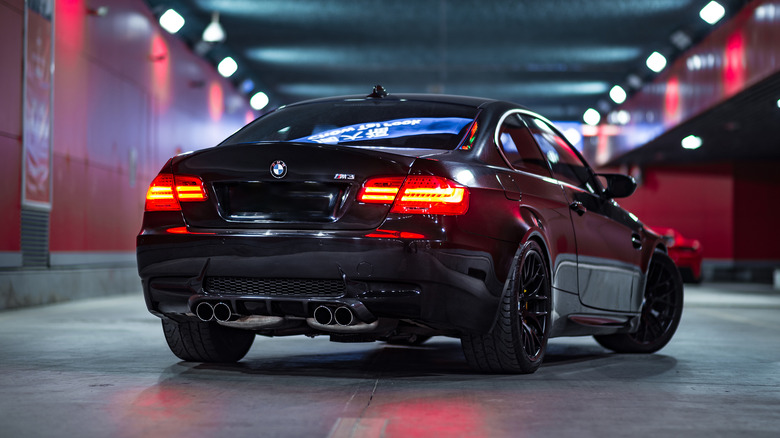 ChatGPT: «The BMW M3 E92's S65 V8 engine is often considered one of the best engines ever made, with a high-revving design that produced an impressive 414 horsepower.»
This particular engine and its specs may be a bit of a reach for best engine, despite ChatGPT's proclamation. The M3 is solid. The V8 version was no different. It united power with precision in a fully satisfying fashion back in the late 2000s and early 2010s. It's all love, particularly for the many delightful S65-powered edge cases, like BMW's 2011 April Fool's Day M3 pickup and SVE's hard-top homage to the great BMW Z-classes of the past.
The M3 has always been at its best as a straight-six with a turbocharger. BMW apparently agrees: the M3 has come with an I6 since 2013, giving the design 11 model years of longevity and counting. The S65 tapped out at eight.
Ferrari 3.9-liter V8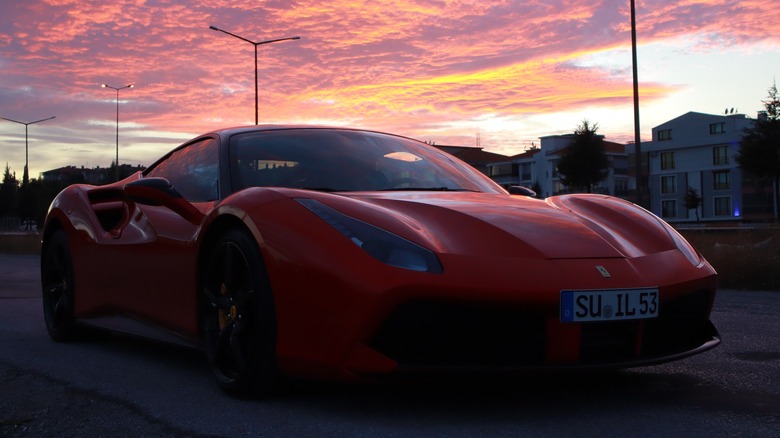 ChatGPT: «The Ferrari 3.9-liter V8 is a turbocharged engine that is used in the Ferrari 488 GTB and Spider. It produces an incredible 661 horsepower and is known for its performance and sound.»
Ferrari's turbocharged V8 is on the short list for one of the greatest automakers' best performing engines. The 488 GTB in particular was an easy inclusion in the SlashGear list of the 15 greatest Ferraris of all time, a true road-and-track thoroughbred that could eat miles as readily as checkered flags. The 3.9-liter V8's triumphs weren't limited to a single model number, either. As Ferrari rightly boasts, racers powered by the mighty V8 with various track-appropriate updates have continued to pick up podium finishes well into the 2020s.
The F140 V12 is a more exciting Ferrari engine, but given that it's virtually impossible to obtain let alone drive, ChatGPT may have a point about the 3.9-liter V8.
Honda S2000 F20C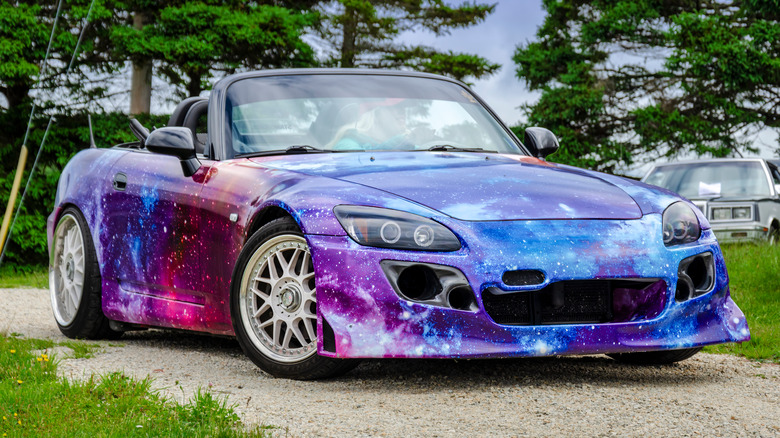 ChatGPT: «The Honda S2000 was known for its high-revving engine, which produced an impressive amount of power for its size. The F20C engine was a 2.0-liter four-cylinder that could rev up to 9,000 RPMs.»
The Honda S2000 could be one of the most underrated cars ever built — a sensibly priced, relentlessly reliable roadster that could compete on sheer fun factor with anything contemporary from BMW or Porsche. The high-revving V4 was at the heart of its appeal, tough as a tank with ferocious pickup. The S2000 was one of the great unsung heroes of the 2000s tuner revival, fantastic stock and a perfect platform for gearhead experimentation.
Despite being out of production since 2009, the S2000 is a great deal on the used car market. The brilliant-yet-sensible Honda is rapidly getting pricier, however, so interested buyers should seek out the little roadster that could at maximum speed.
Porsche 911 flat-six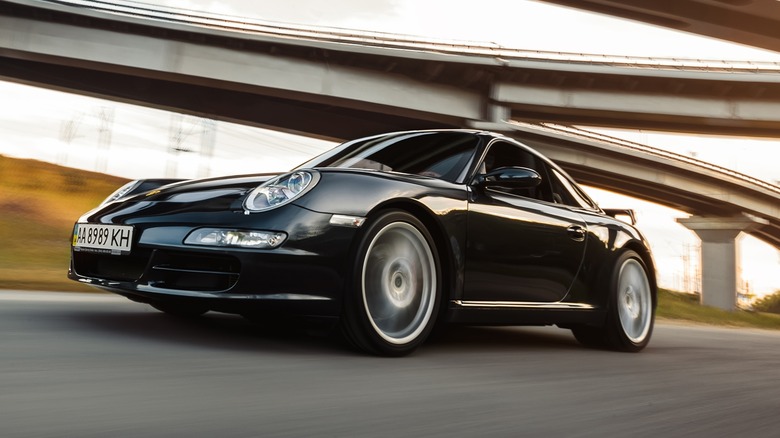 ChatGPT: «The Porsche 911 has been using a flat-six engine for decades, and it has earned a reputation for its power, smoothness, and distinct sound.»
The excellence of the 911's flat-six is inarguable, and anyone who says the Porsche flat-six isn't one of the great engine designs is not serious about cars. Flat engines trace their DNA back to Karl Benz himself — the man who invented the car patented the first flat engine design in 1896. Porsche hasn't been in the flat-six business quite that long, but the 911 and its signature engine did celebrate its 60th birthday this year; that's over half a century of conquering podiums and devouring Autobahns. The Porsche flat-six belongs in the dictionary under «classic.»
If a driver prefers a thundering roar to Porsche's banshee shriek, seeks low-end might instead of high-rev precision, or simply would like not to spend a gigantic amount of money on a four-wheeled textbook of German engineering, that is entirely their business. Love it or hate it, the 911 and its engine have earned their place as top performers in the automotive history.
Toyota 2JZ-GTE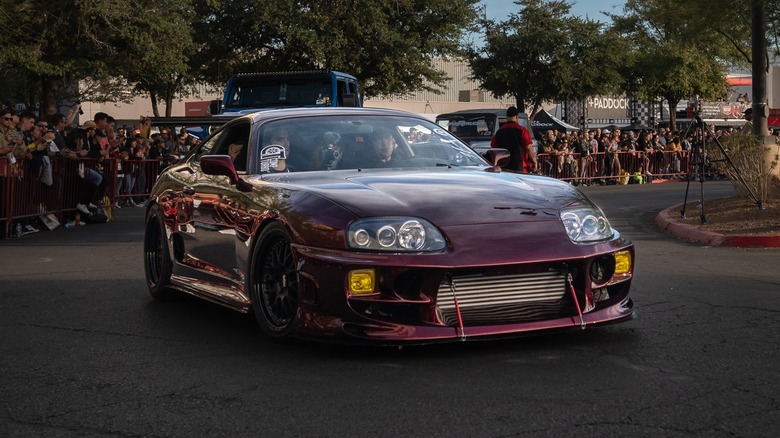 ChatGPT: «This engine was used in the Toyota Supra and is known for its impressive performance and reliability. It's a turbocharged inline-six engine that has become popular in the aftermarket tuning community.»
The 2JZ-GTE does have a history dating back to the 1970s with the Celica coupe. And it is the most suped-up version of the Toyota 2JZ engine in the Supra Turbo.
Sometimes the «conversational» tone of ChatGPT can make a user forget that, fundamentally, it's just a self-searching database of other people's work. In that same vein, ChatGPT opinions on the Internet can also come from «Fast and Furious» movies.
The 2JZ-GTE powered Supra MK4 was a fun if outdated 90s-vintage tuner car. Even its star turn as the late Paul Walker's character's deeply improbable «ten-second car» in the first Fast and Furious film acknowledged the Supra's best point was how easily a good mechanic could turn it into something better.
The Best Toyota Sports Car Ever Made Isn't the Supra
For many automotive enthusiasts, the Toyota Supra is the ultimate expression of Toyota's prowess in the sports car segment. However, another Toyota model deserves equal attention and respect: the legendary 2000GT. This car, produced in minimal quantities during the late 1960s, is widely regarded as one of the most important sports cars ever made by Toyota.
Why is the 2000GT more important than the Supra?
Yamaha collaborated in creating the 2000GT, which makes its design unique. The car boasts a distinctive and aerodynamic shape that stood out from other vehicles in the market at the time. In addition, the 2000GT's long, sloping hood and rounded rear end gave it the appearance of a true sports car.
Wherever it went, it drew admiring glances due to its striking appearance. The car's design was instrumental in making it a sought-after model among enthusiasts. In addition, its unique shape and style were a testament to the collaboration between Toyota and Yamaha.
How fast is the Toyota 2000GT?
Under the hood, the 2000GT was powered by a 2.0-liter inline-six engine developed in partnership with Yamaha. This engine produced up to 150 horsepower, which was a significant amount of power for a car of its size and weight. Coupled with a five-speed manual transmission and four-wheel disc brakes, the GT was a proper driver's car that offered both speed and handling prowess.
The 2000GT was not just a pretty face, however. It was also a formidable competitor on the racing circuit, where it competed in several high-profile events. The car was particularly successful in Japan, setting several speed records and even competing in the prestigious Japanese Grand Prix. These accomplishments helped to establish Toyota as a legitimate contender in the world of sports car racing, and they further burnished the reputation of the GT as a true driver's car.
How much is a 2000GT Toyota worth?
Related
The 2000GT's production is severely limited despite its numerous strengths. Toyota only made 351 units of the car, which made it an exceedingly rare and exclusive vehicle. Consequently, the 2000GT is one of the most sought-after sports cars ever produced, with well-preserved models commanding auction prices exceeding $1 million.
The car's rarity contributes significantly to its high value among collectors and enthusiasts. There are even a handful of convertible versions that are nearly unobtainable. Owning a 2000GT is a privilege only a few can experience due to its limited availability.
What is the most important Toyota?
These factors combine to make the 2000GT one of the most critical and influential sports cars ever produced by Toyota. While the Supra may be more famous, the 2000GT embodies Toyota's commitment to innovation, engineering excellence, and high-performance driving. So whether you are a seasoned automotive enthusiast or simply someone who appreciates fine craftsmanship and engineering, the 2000GT car deserves your attention and admiration.