What will happen to cars waiting for chips?
Automakers Are Selling Cars Without Chips as They Struggle With A Shortage
Automakers are shipping cars without some computer chips, promising to add them later when the shortage eases.
A persistent global shortage of semiconductor chips is forcing a growing number of automakers to sell their most popular models without all the chips they are designed to include.
Ford told its dealers it will start building Explorers, its best-selling SUV in the U.S., without the computer chips that enable rear-seat climate control, meaning that backseat passengers won't be able to adjust the air conditioner and heat, Automotive News reported March 12. Ford said it will install the missing chips once they become available.
Ford has been shipping a few partially complete—but drivable—vehicles for about a year. Last spring, after the chip shortage forced the company to reduce production of its popular F-150 pickup trucks, it began offering customers an option to purchase the pickup without a fuel-saving feature called "start-stop," which automatically turns a vehicle's engine off when it comes to a complete stop.
Start-stop is a common feature in newer vehicles. General Motors made a similar compromise last year and shipped some Chevrolet Silverado and GMC Sierra pickups without the carmaker's "Active Fuel Management" technology. The feature on those vehicles is designed boost fuel efficiency by up to 12 percent, according to GM.
In late 2021, GM announced that it would also have to forgo some comfort features, such as heated seats, in several models due to the chip shortage. Like Ford, GM promised to offer a free retrofit for those features once the chips are available.
Modern cars have numerous built-in electronic modules responsible for a wide range of functions, from navigation and parking camera to deploying airbags and heating seats. Each module has multiple chips. A new passenger car today can easily have more than 3,000 chips, according to the New York Times.
However, as a whole the automobile sector accounts for a tiny share of chip demand—about 5 percent, according to automobile magazine Motor Trend. That in part explains the persistent shortage. During the pandemic, chipmakers' production capacity was gobbled up by manufacturers of smartphones, gaming consoles and televisions as demand for at-home consumer electronics soared. Many chipmakers are still fulfilling those orders today, leaving them little room to supply the auto industry.
Filed Under: Business, Technology, Chip shortage, automobile, Ford, GM
SEE ALSO: Who Will Be Bernard Arnault's Successor at LVMH?
Automotive chip shortages to continue throughout 2023, industry says
Chipmakers are adding more capacity but are effectively sold out until 2024.
Jonathan M. Gitlin — Dec 20, 2022 3:57 pm UTC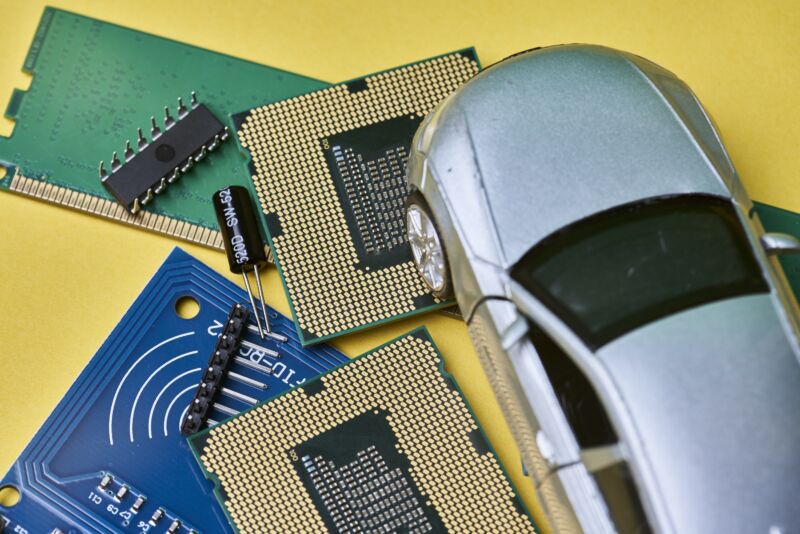 reader comments
We can expect continued disruption to the global semiconductor industry and, therefore, continued supply chain shortages in the automotive industry throughout 2023, according to a new report in the Financial Times. The head of Onsemi, Hassane El-Khoury, told the paper that «there's nothing you can do now to change 2023» and that «we will be adding capacity every quarter, every month in 2023 to meet our customer demand.»
The problem began during the pandemic and its associated shutdowns around the world. These caused automakers to temporarily idle plants due to public health concerns, leading some to cancel just-in-time orders for silicon chips. But as vaccines became available and production restarted, the silicon fabs that would have made chips for automakers had already switched that production capacity to other customers like Internet of Things device makers.
Consequently, automakers have had to reduce production or even idle certain lines. And in some cases, car companies have shipped vehicles minus certain features due to being unable to source the semiconductors necessary. For example, General Motors has had to revise its plan to build 400,000 electric vehicles by the end of 2023—now it hopes to meet that target about six months late.
And the analysts at AutoForecast Solutions expect that the chip shortage will result in around 3 million fewer vehicles being built in 2023; for context, in 2022, automakers faced a production shortfall of 4.5 million vehicles due to shortages, down from 10.5 million lost vehicles in 2021.
Chipmakers like Onsemi are increasing capacity and building new fabs and foundries, but it's a slow process. There's support from governments worldwide to do so—in August, US President Joe Biden signed the CHIPS and Science Act into law, authorizing up to $200 billion over the next 10 years in grants to the industry, along with an additional series of tax breaks.
But that relief will take some time to show up in supply chains, given lead times ranging from 28 to 52 weeks or more. The FT quotes Infineon CEO Jochen Hanebeck as saying: «I do expect quite a longtime shortage.» Stellantis' head, Carlos Tavares, also thinks the problem will continue throughout 2023, and that's bad news for anyone who wants to buy a new car.
reader comments
Jonathan M. Gitlin Jonathan is the Automotive Editor at Ars Technica. He has a BSc and PhD in Pharmacology. In 2014 he decided to indulge his lifelong passion for the car by leaving the National Human Genome Research Institute and launching Ars Technica's automotive coverage. He lives in Washington, DC.
Global chip shortage: The latest on new-car waiting lists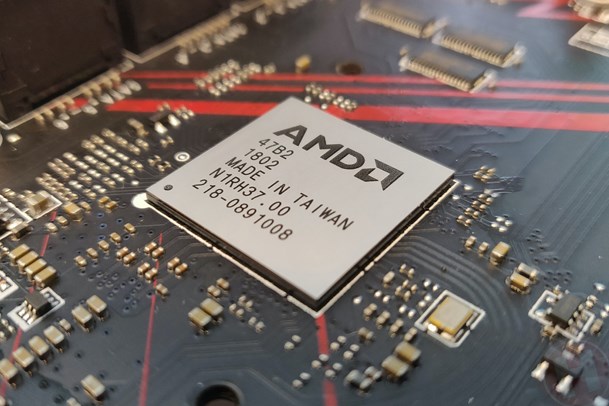 Originally a problem for brands of appliances and computing, the shortage of the silicon chips has seen automotive brands halting production in some cases and because there are fewer new cars available, buyers are looking to buy secondhand instead of joining lengthening waiting lists.
Jump to: Which manufacturers are affected
Stellantis (Citroen, Fiat, Peugeot, Vauxhall)
Volkswagen Group (Audi, SEAT, Skoda, VW)
What and why?
The problems can be traced back to Coronavirus (COVID-19) and the pandemic, and are an ongoing issue due to the resultant supply-chain crisis. The impact meant that many semiconductor factories were closed down, and now are running low on staff which seriously affected the global supply.
As well as more people working from home now, which saw an increase in demand for laptops, there has also been the introduction of Xbox Series X and PS5 games consoles which, along with cars, has seen a serious market rush for semiconductors.
There was also a fire at Renesas Electronics, a serious player in chips for cars, which resulted in short supplies becoming even scarcer. A trade war and severely cold weather in Texas, where many chip factories are based, has not helped either and with many manufacturers competing to get hold of the same chips the crisis does not appear to be near the end yet.
Which brands are affected?
Every modern car relies on semi-conductors to some degree, but some brands have been more vocal than others about their issues. Following financial results for the third quarter of the year, a number of manufacturers have described how the shortage has had an impact on figures.
BMW
Sales of BMW and MINI vehicles have been steady, but the firm said the availability of semiconductor components remains 'problematic'. Adjustments were made to its planned production in response to the crisis.
The company expects the supply situation to remain difficult and despite it being able to absorb the impact of crisis so far, the possibility of sales being affected in the coming months 'cannot be ruled out', a spokesman said.
A spokesperson told Parkers: 'The situation remains volatile and we still expect that supply limitations due to the ongoing semiconductor bottlenecks could lead to further production adjustments at our plants. The war in Ukraine is also impacting the country's automotive supply industry which has a wider impact on manufacturing plants across Europe. Our aim is to minimise the impact on our production as much as possible and the BMW Group expects sales for the full year to be on a par with last year.'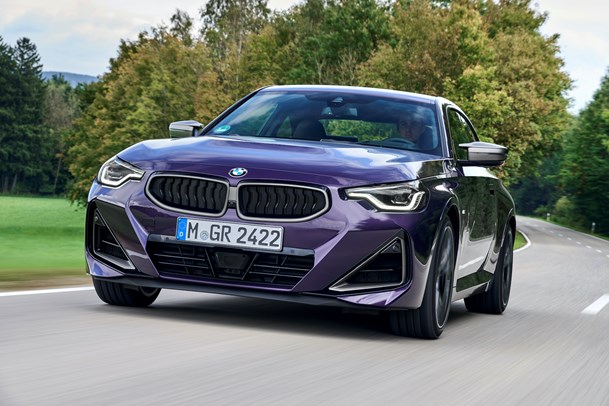 Daimler
Mercedes-Benz and Smart's parent company said the firm is having challenges. Talking at the FT Future of the Car conference, Mercedes CEO Ola Källenius said: 'What's going on now is that we are still suffering from what I would call a Covid whiplash effect, where some of the supply chains are strained.
'The main one that's holding us back is semiconductors. It's not just Covid, it's also a structural problem hiding behind what we experienced in 2021 and the end of 2020,' he added. Daimler said it believes that 'strained supply chains and bottlenecks for key components' will continue to have a considerable impact on worldwide vehicle production for the remainder of the year.
Like others, the firm believes the overall shortage of semiconductors is expected to remain an issue throughout 2022 and into 2023.
Ford
Ford said that while semiconductor availability 'remains a challenge' the firm has seen some improvements in delivery times.
A spokesperson for Ford said: Production challenges due to the global, industry-wide semiconductor shortage continue. It affects Ford's production plants, which are supported by teams working on how to maximise production, with a continued commitment to build every high-demand vehicle for our customers with the quality they expect.'
Ford delivery times:
Fiesta: Six to nine months
Puma: Four to five months
EcoSport: Three months
Focus: Four to five months
Kuga: Five to six months (hybrids possibly sooner, spec dependant)
S-MAX and Galaxy: Five to six months
Mach-E: Six to seven months
Transit/Tourneo (all): Six to 12 months, spec dependant
Ranger: Six to eight months
Honda
A spokesperson said: 'Honda continues to experience interruptions to production due to various factors including semiconductor shortage, logistics delays and the wider impact of the ongoing COVID-19 pandemic. As a result, for the European region, we are currently experiencing some disruption to supply. As the situation remains uncertain, we will continue to closely monitor, as we seek to minimise any impact on customers.
Currently, our lead time on new vehicles is circa three-to-four months (some products like HR-V are longer at six-to-nine months).
Jaguar Land Rover
JLR confirmed that sales are 'constrained' by the impact of chip shortage production, with delays of up to 12 months being quoted for certain models, while others have have been taken off sale temporarily. Apart from the new Defender, retail sales of all models were lower year-on-year.
Jaguar Land Rover delivery times:
Jaguar XE: Up to six months
Jaguar XF: Up to six months
Jaguar E-Pace: Up to six months
Jaguar F-Pace: Up to six months
Jaguar I-Pace: Up to six months
Jaguar F-Type: Six-to-nine months
Land Rover Defender: Nine-to-12 months
Land Rover Discovery Sport: Orders suspended apart from PHEV models, which are nine-to-12 months
Land Rover Discovery: Orders suspended on some models, while others are nine-to-12 months
Range Rover Evoque: Orders suspended on some models, while others are nine-to-12 months
Range Rover Velar: Six-to nine months
Range Rover Sport: Orders suspended
Range Rover: More than 12 months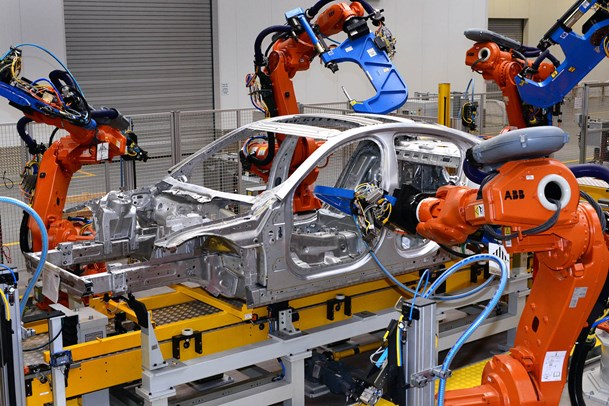 Mazda
A spokesperson from Mazda told us: 'We are working hard to mitigate any delays to consumer cars from the global shortage of semiconductors and currently we have sufficient stock to meet customer demand. Like all other companies we are affected by the chip shortages, but we still have supply of cars and our CX-60 is still on track for launch and on-sale in September.'
Renault
A spokesperson said: 'Like the entire automotive industry, we have been impacted by the global semiconductor crisis for over a year now. For 2022, the supply situation for semi-conductors led us to announce a loss of production estimated at 300,000 vehicles at the time of the publication of the financial results, concentrated in particular on the first half of the year. However, demand remains strong and for the Renault brand our order book is growing rapidly, +80% vs 2021 in Europe
'In this context, we are adjusting sales conditions and vehicle delivery times country by country and model by model. Priority is given to our new launches, in particular the new Megane E-Tech, which has already been a great success. Each country monitors the evolution of its order book and the delivery times of the vehicles ordered and can decide to suspend the taking of orders when these delays are too long.'
Stella​ntis
Stellantis, the supergroup that includes Fiat, Vauxhall, Citroen, Peugeot, Jeep and Alfa Romeo, has also been affected by the chip shortage.
A spokesperson for the company told Parkers: 'Our manufacturing plants operate with strict Health and Safety protocols that have been developed by the Company and that also adhere to the standards set by the respective national Governments. In addition, there are semi-conductor component shortages that impact all industries such as ours producing goods with high degrees of technology within them.
'Regrettably, these two external factors are currently resulting in longer delivery times for new vehicle orders. Customers should be assured that we carefully manage each sold order in order to minimise any such delay as much as we possibly can.'
Toyota
The Japanese firm seems to be riding the storm better than most, securing good supplies of chips during the semi-conductor shortage. How this manifests itself in delays for vehicles is interesting, with a spokesperson saying: 'Accurate and detailed almost impossible, sadly, so vague and general will have to do.
'In short, we operate central stocking (we hold the cars, not the dealers) this means the visibility of available stock at any given dealer is better than any individual dealer might hold, so for a customer there's more chance to get the car they want. Also, we did not cancel semiconductor orders so our supply chain is more robust than many others.'
The spokesperson added: 'Best advise is to speak to your local network partner for specifics as it's quite a changeable picture.'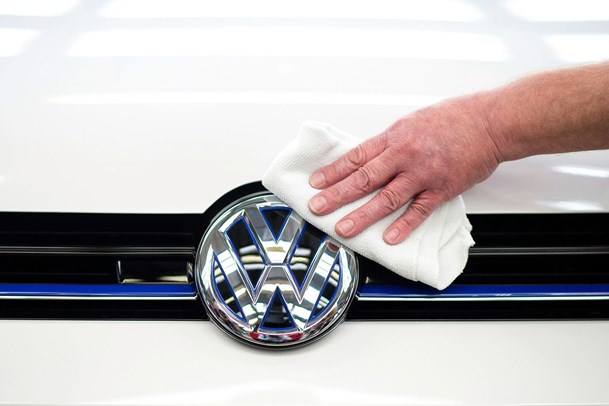 Volkswagen Group

The German giant, which includes the Volkswagen, Audi, SEAT Cupra, Skoda and Porsche brands, continues to be affected by the shortages.
A spokesperson for the company said: 'Following a significant shortage of semiconductor capacity in 2021, the continued very high level of demand worldwide is leading to production bottlenecks in many industries. That has hit – for over a year now – the automotive industry and the Volkswagen Group's brands. The Volkswagen Group's taskforce has been working intensely and successfully to minimise the effects of the semiconductor bottleneck on products in the Group especially as demand for our cars remains strong.
'We assume that the situation in the semiconductor supply chain will continue to improve in 2022 and that the production of vehicles at the automobile factories will stabilise in the course of the year compared with 2021. However, the semiconductor supply situation will remain tight: The coronavirus pandemic is continuing to pose major risks as it impacts the supply chain which may have an adverse effect on the situation.
'We analyse the situation daily in order to limit the impact on production. The Group is taking every effort it can to minimise delivery delays for its customers and to ensure that they remain mobile, e.g. by extending lease terms. The Group's half yearly results will be announced towards the end of July when we can expect an update on the status.'
Volvo
A spokesperson said: 'We expect a gradual improvement in semiconductor supply during the remainder of the year, but believe the general constraints will remain a problem for the industry in the coming weeks and months as uncertainty is still high. Customer demand for Volvo cars remains strong.'
When will things be normal?
Production issues will certainly carry on for the next few months and into 2023 according to a number of manufactures and the impact from this and the Russia-Ukraine War is still disrupting sales and production numbers.