Which car color is best for resale?
Report: Best and Worst Car Colors for Resale Value
If you're thinking about selling your car, perhaps the last thing on your mind when it comes to setting its sale price is its color. But a report from vehicle research site iSeeCars.com indicates that a vehicle's color can help or hurt its resale value.
In its analysis, iSeeCars determined the average depreciation rate by color over three years by comparing the prices of more than 650,000 recently sold three-year-old used vehicles. The vehicles included in the analysis were used 2019 models sold between August 2021 and May 2022.
Which Colors Help and Hurt Your Car?
Here are the key findings from the report:
Overall, vehicles lose 15% of their value in the first three years you own them.
Popular colors, such as white, black, and silver, make little difference, "meaning they won't hurt resale value but they also won't help a vehicle maintain its value," the report says.
With only a 4.5% drop in value over three years, yellow cars depreciate the least.
Brown vehicles (17.8%) lose their value the most.
"A vehicle's color is among the primary considerations after shoppers have decided on a make and model," iSeeCars Executive Analyst Karl Brauer says in a news release. "With depreciation being the largest cost of vehicle ownership, consumers should carefully consider their color choice–especially if they plan on selling their vehicle."
Ready to see which car colors are the most "valuable"?
Here Are the Best and Worst Car Colors for Resale Value
| Rank/Color | 3-year % Depreciation | Dollar Difference from MSRP | Compared to Overall Average |
| --- | --- | --- | --- |
| 1. Yellow | 4.5% | $3,155 | 0.3x |
| 2. Orange | 10.7% | $3,825 | 0.7x |
| 3. Purple | 13.9% | $5,461 | 0.9x |
| 4. Red | 14.0% | $5,399 | 0.9x |
| 5. Green | 14.0% | $5,596 | 0.9x |
| 6. Blue | 14.3% | $5,582 | 1x |
| 7. Gray | 14.3% | $5,635 | 1x |
| 8. Beige | 14.4% | $5,960 | 1x |
| 9. Silver | 14.8% | $5,499 | 1x |
| 10. White | 15.5% | $6,490 | 1x |
| 11. Black | 16.1% | $6,993 | 1.1x |
| 12. Gold | 16.7% | $6,719 | 1,1x |
| 13. Brown | 16.8% | $7,642 | 1,2x |
Money expert Clark Howard says, when you're thinking about selling your vehicle, you should go through the selling process with both CarMax and Carvana to get a good sense of what it's worth.
"The reality is that those two players have changed the game so much that what I recommend is that you start by getting a price from both of them," Clark says. "Once you have that, then you know how much additional money you would want to make selling it yourself [to determine whether] it's worth the pain points of doing that."
Advertisement
Best Credit Card Sign-up Bonuses for 2023 — Team Clark spent hours reviewing the market for credit card sign-up bonuses and evaluated them according to the guidelines for usage set by money expert Clark Howard. Clark believes credit cards with exorbitant annual fees are a bad idea for most…
Best Cell Phone Plans in 2023: The Cheapest Plan for Every Need — Team Clark ranks the best cell phone plans and deals! See our favorites for unlimited data, families and cheap plans starting at $10/month.
The Best and Worst Car Colors For Resale Value Include Some Surprises
A study released today by iSeeCars found that color can affect your car's resale value. "A vehicle's color is among the primary considerations after shoppers have decided on a make and model," said iSeeCars Executive Analyst Karl Brauer. "With resale value being the single biggest factor in how much a new vehicle 'costs' over the course of ownership, consumers should carefully consider their color choice."
The group analyzed over 5.6 million sales of new model year 2017 cars between January and July of 2017, and over 700 thousand sales of used cars from the same model year between January and July of 2020 to determine which car colors add value and which detract from a vehicle's resale value. The answers surprised us.
Worst Color For Resale Value
If you cringed when you looked at the three "gold" Toyotas at the top of our page, you are not alone. Gold is the single worst color for value retention. However, "gold" is not usually the name of a vehicle color. Manufacturers use other names like "champagne." Following gold is brown and purple for the colors that will hurt your resale value the most.
Best Colors for Resale Value
Yellow is the color that will provide you with the best return on your used vehicle when you trade or sell it on. "Yellow may not be a widely desired car color, but there are enough people who want yellow, versus the number of yellow new cars being ordered, to make yellow cars more desirable than others on the used market," said Brauer. "In fact, yellow is among the colors with the lowest vehicle share, and is most commonly a color for sports cars and other low-volume vehicles that hold their value relatively well."
Visit Torque News homepage for more stories.
Color Is In the Eye of the Beholder
Interestingly, beige is number two behind yellow as the color most likely to boost your resale value. Who knew? The thing we find most interesting about this is that beige and gold meet at some point on the spectrum of car colors. It must be a fine line that buyers draw.
Style Matters
Although beige was number two overall for the best color for resale value among all vehicle types, it is the worst color for depreciation in the SUV segment. Shoppers of SUVs are looking for out-of-the-ordinary colors. "The low depreciation of yellow, green, and orange SUVs reflects the imbalance between how many people are picking these colors compared to how many buyers want them," said Brauer. "These colors are more often associated with fast cars like sports and muscle cars and help make SUVs a less boring vehicle choice."
You can view the full iSeeCars.com study at this link to see how your car's color will impact your trade-in value. Before you go please take a moment to tell us in the comments below how you feel about beige cars.
John Goreham is a long-time New England Motor Press Association member and recovering engineer. Following his engineering program, John also completed a marketing program at Northeastern University and worked with automotive component manufacturers. In addition to Torque News, John's work has appeared in print in dozens of American newspapers and he provides reviews to many vehicle shopping sites. You can follow John on Twitter, and view his credentials at Linkedin
All images by the author. Re-use with permission only.
Which car color is best for resale?
Yearning for one of those look-at-me orange or yellow cars, but afraid it's too flashy for you? Well, now you have a sound financial reason to show your true colors. A study by automotive website iSeeCars.com shows that orange and yellow cars hold their value the best. Orange vehicles from 2013 saw an average depreciation of 21.6 percent, while yellow cars declined 22 percent. By comparison, the average 2013 car saw a depreciation of nearly 30 percent. With cars that sold new for $30,000, a three-year-old orange car would be worth $2,460 more than the average car of that year, while the yellow car would be worth $2,340 more.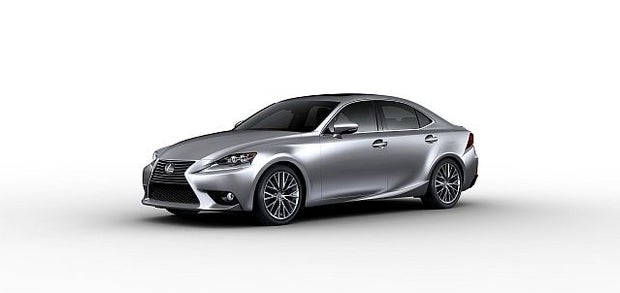 Why should orange and yellow cars be worth more than the most popular colors, like black, white, silver and gray? It is a question of supply and demand, said Phong Ly, CEO of iSeeCars.com., which surveyed 1.6 million sales of 2013 cars over the year ending June 30.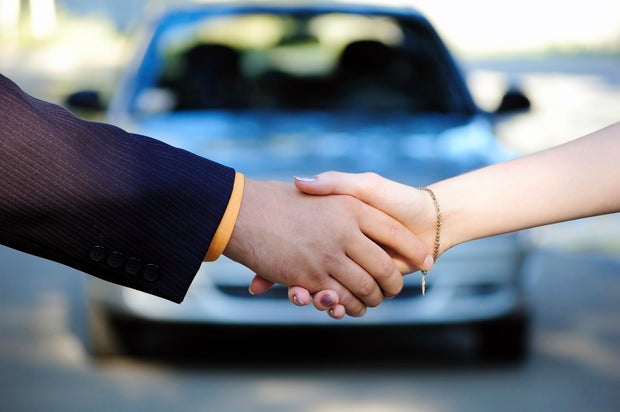 More recently, the Dodge Challenger offered an orange hue through the 1990s, and the car is still available in that color. Ford Mustang has continued to offer orange options, calling the color Competition Orange on current models. Chevrolet Camaro had Inferno Orange from the 2010 to 2013 models, then Red Rock Metallic (really orange) for 2014 and 2015. Current Camaros do not offer an orange choice. High-performance sports cars like Chevrolet Corvette and Dodge Viper still come in orange, and Jeep Wrangler has recently added it.
The most popular colors show about average depreciation. According to the most recent annual study by paint supplier PPG, white is the most popular color, accounting for 23 percent of cars sold in North America. Next comes black (19 percent), gray (17 percent) and silver (15 percent). All these colors are near the average of 29.8 percent depreciation for the average 2013 used car.
Green is the third-best color for depreciation after orange and yellow. It has about a 2 percent new-car selection rate and a depreciation rate of 24.5 percent for 2013 cars — 5.3 percentage points better than the average car.
Red is nothing special for resale value. I have always thought of red as the car color you picked if you wanted to be flashy. But red cars, chosen by 10 percent of new car buyers, are almost exactly average in resale value for three-year-old models.
The vehicle color with the lowest resale value? Gold. The study found cars that color depreciated an average of 33.5 percent, by far the worst for any color. That means a 2013 gold car was worth $2,610 less than average.
«Gold cars are mostly sedans, and they have been in lower demand,» Ly said.
Trending News
8 signs you need to revise your budget
CBS News goes undercover to reveal gender price discrimination
View all articles by Jerry Edgerton on CBS MoneyWatch»
Jerry Edgerton, author of Car Shopping Made Easy, has been covering the car beat since Detroit companies dominated the U.S. market. The former car columnist for Money magazine and Washington correspondent for Business Week, Edgerton specializes in finding the best deals on wheels and offering advice on making your car last.
First published on August 5, 2016 / 5:15 AM
© 2016 CBS Interactive Inc. All Rights Reserved.