Why are Teslas in such a high insurance group?
Why do Teslas cost so much to insure?

If you own a Tesla, you'll know already that the cost of insuring it can be eye-wateringly high. A Model Y sits in Group 50 – which is the highest possible. To put that into perspective, a Porsche 911 sits in Group 46 while a Hyundai IONIQ 5 Ultimate with the same performance as a Model Y sits in Group 39.
Why is the Y so high? There are a five big reasons:
1. Security:
Thatcham, the organisation that sets the UK's insurance groups, doesn't like Tesla's security systems and gets very nervous about the smartphone and card key situation, thinking it makes the car easier to steal. As a result, they bump up the grouping which means you pay more
2: Speed:
Even a standard Model 3 can accelerate faster than a 1990s Ferrari, and this is a risk for new and inexperienced drivers. One broker we spoke to said: "We see a lot of accidents in the first two weeks of Tesla ownership. This is partly because people aren't used to the instant acceleration, but I suspect some drivers like to show off what their new car can do and simple come unstuck."
The app-based key is not liked by insurers
3: Poor design:
Cars have bumpers so they can shrug off the odd parking knock. But not on a Tesla. Look at the back of a Model Y and you'll see that the bit that sticks out the furthest is the metal tailgate and not the plastic bumper like it is on any other car. Which means that even the tiniest of knocks will dent your and expensive and complicated panel rather than a deformable piece of plastic.
4: Parts supply:
If you do bump your Tesla, some parts to repair it are in short supply. Owners report having to wait months for certain components which are needed to complete a repair after even the smallest bump.
Besides the inconvenience, it means you'll expect a nice courtesy car while you wait. And that means the cost of the claim will be thousands and thousands as the hire car fees add up. Insurance companies hate that, so make you pay more for your premium.
5: Trip hazard:
Insurance companies have to look at the big picture and assess any possible risk. And one of those risks which applies to all electric cars is that someone will trip on a badly placed cable dangling across a pavement or walkway and then claim for injury against the car owner's insurance. We haven't heard of it happening yet, but the underwriters will add to the premium just in case it does.
The Model Y's boot bends before the bumper (photo: @CovfefeCapital)
Continue the conversation in the Electrifying forum
Share this post
Related Posts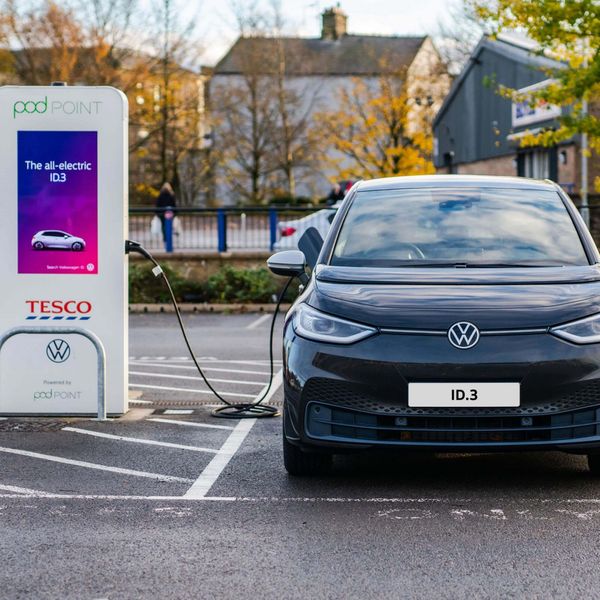 How to use a Tesco electric car charge station
Tesco will let you charge your electric car cheaply at 600 stores. Her.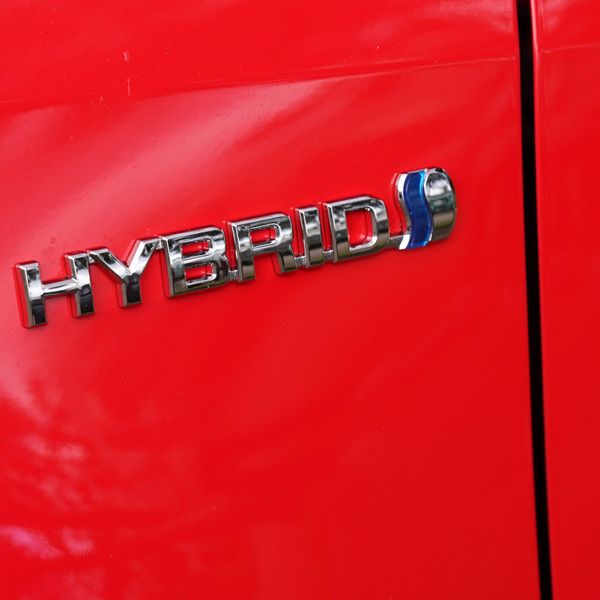 What is a self charging hybrid?
You might have heard of a self-charging hybrid. What does it really me.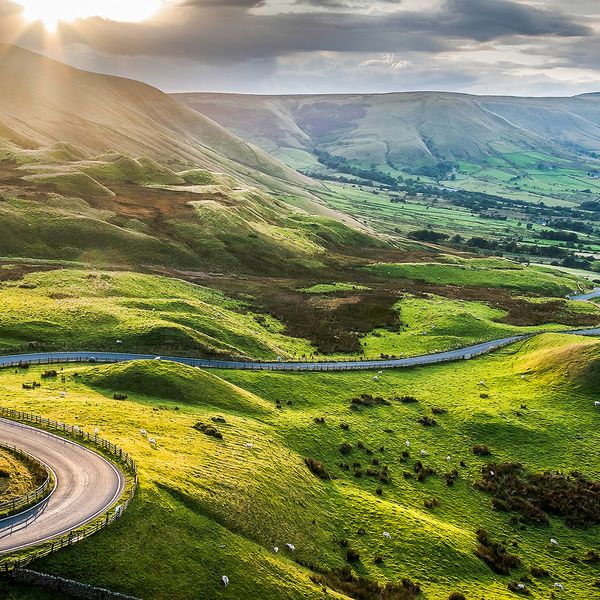 The 10 electric cars you can buy today with the longest.
Our pick of the best electric mile munchers that can go the distance
Electric cars and floods: everything you need to know
Can I drive an electric car in a flood, are they better or worse than .
What insurance group is a Tesla Model Y?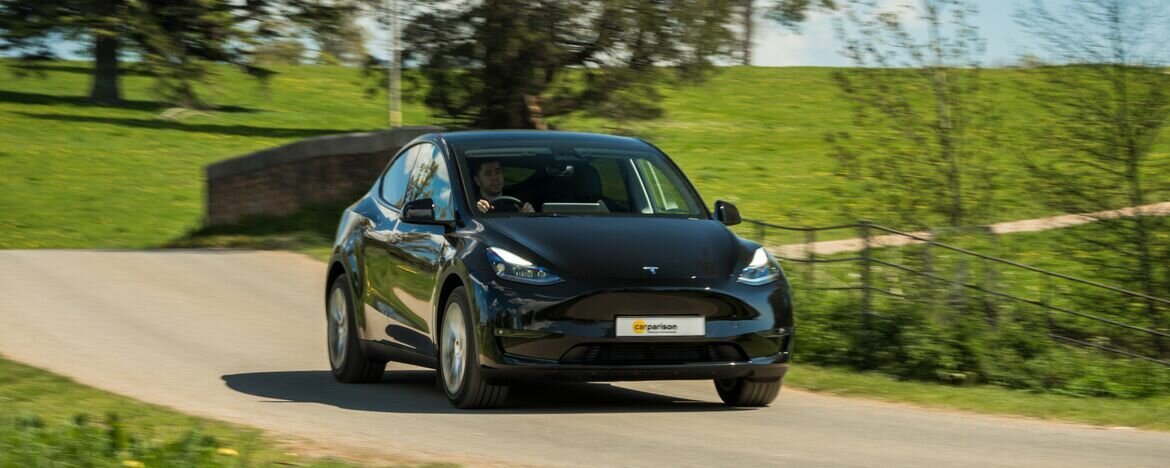 Laura is a Digital Copywriter in our (award-winning) marketing team, tasked with keeping you up to date with all the latest industry news and gossip. With a wealth of experience under her belt, there's no one better to keep you entertained and informed.
Read time of 2 minutes.
All you need to know about insuring a Tesla Model Y
Ranging across insurance groups 46 to 49, the Model Y has attractive range and exceptional rapid charging ability but can be on the higher end to insure.
Insurance groups range from one to 50 and the lower the number, the cheaper your car insurance will be.
Insurance groups for the Tesla Model Y are pretty high. The rear-wheel drive is the most affordable of the three models and sits within insurance group 46.
The Long Range model is located in insurance group 48 while the Performance edition is positioned in group 49.
How much is Tesla Model Y insurance in the UK?
Based on a fully comprehensive policy with one driver holding a full UK driving licence, MoneySuperMarket data suggests the average annual premium for a Tesla Model Y would be £479.
This makes it the cheapest Tesla to insure, with the Model S at £479 a year, the Model 3 at £821 and the Model X at £1248.
READ MORE: What insurance group is the Tesla Model 3?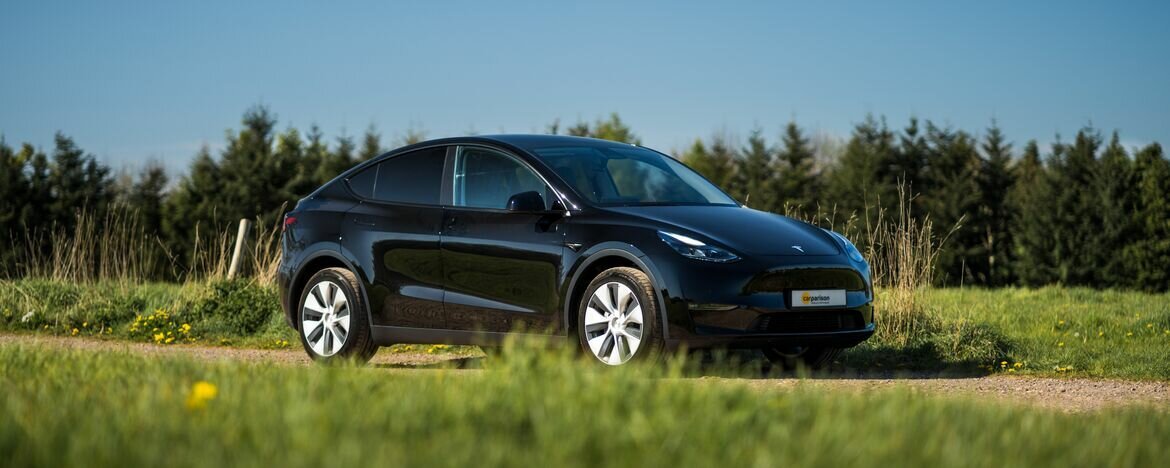 The cost of your Tesla Model Y insurance will depend on several factors, but the outright price will be a big determining factor. Your age can also greatly influence your insurance costs when you take out a Tesla Model Y lease as well as your driving history.
The rear-wheel drive Tesla Model Y costs £44,990, the Long-Range variant is worth £52,990 and the Performance edition is £59,990, making it one of the more premium cars on the road.
Compared to cars at the other end of the spectrum, the SKODA Fabia Hatchback and the Citroen C1 are both located in insurance group 1.
Both cars are a lot smaller when compared to the Tesla Model Y, are packed with less technology and made with more affordable materials. Both therefore come with significantly lower On The Road (OTR) prices.
It's important to remember that you'll benefit from great savings elsewhere if you choose to lease the Model Y, including more affordable charging costs. If you're interested in business car leasing, you'll benefit from 2% Benefit in Kind tax rates, too.
READ MORE: Business car insurance classes explained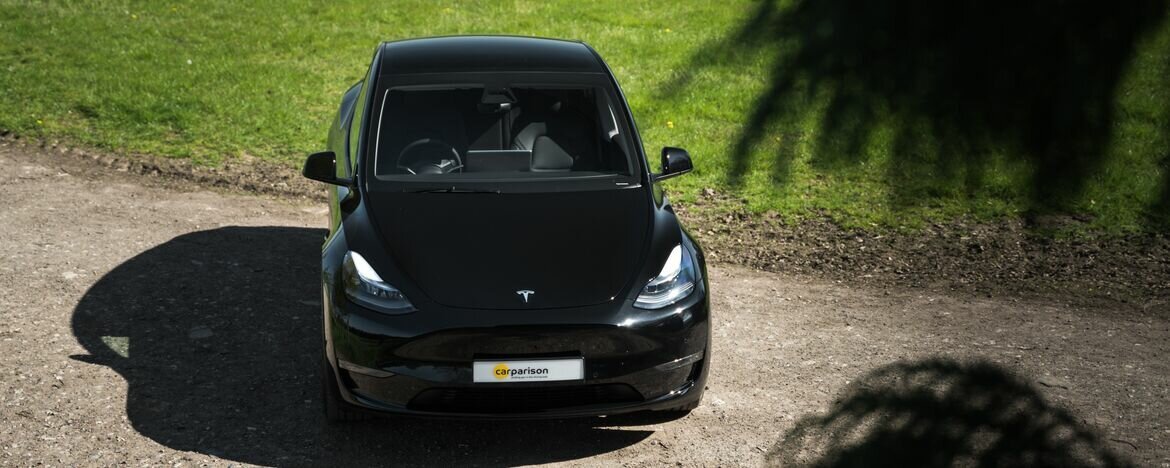 As one of the more premium electric cars on the market, any Tesla is likely to be more expensive to insure than most electric cars. They're made with high quality materials and renowned for their cutting edge technology and powerful driving experience.
Some electric cars feature parts that can be more expensive to repair when compared to combustion engine vehicles, which insurance providers have to factor into their costs.
However, Tesla continue to carve out incredibly safe cars so you can drive away without worry. In fact, Euro NCAP awarded the Model Y a five-star safety score with an impressive 97% score for adult occupants.
Should you take out a Tesla lease with Carparison, you will be offered a no-obligation GAP insurance consultation for further peace of mind throughout your term.
Discuss Tesla Model Y business insurance with a member of our team today
Keep reading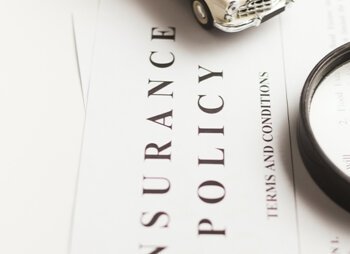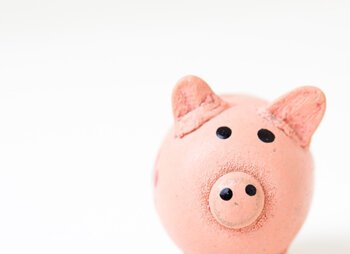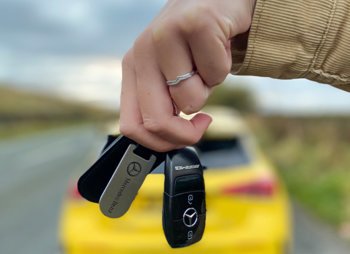 Looking for van leasing?
Looking for fleet solutions?
About
Helpful
Contact us
Blog
Leasing FAQs
Vehicle maintenance
Selling your vehicle
Refer a friend
Privacy & legal
Terms and conditions
Privacy policy
Cookie declaration
Cancellation policy
Complaints policy
Treating customers fairly
Initial disclosure
Get in touch
01395 200 333
sales@carparisonleasing.co.uk
Monday to Friday 08:00 — 18:00, Saturday 09:00 — 13:00
Popular lease deals
In Stock Personal Leasing
Electric Car Leasing
Personal Leasing
Audi Personal Leasing
Volkswagen Personal Leasing
Carparison Ltd trading as www.carparisonleasing.co.uk is an appointed representative of ITC Compliance Limited which is authorised and regulated by the Financial Conduct Authority. ITC Compliance Limited's FCA registration number is 313486. ITC Compliance Limited's permitted business is to advise on and arrange general insurance contracts as an intermediary.
Carparison Ltd trading as www.carparisonleasing.co.uk is an appointed representative of Product Partnerships Limited which is authorised and regulated by the Financial Conduct Authority. Product Partnerships Limited FCA registration number is 626349 and its address is Suite D2 Joseph's Well, Hanover Walk, Leeds, LS3 1AB. Product Partnerships Limited's permitted business is to act as a Principal for a network of Appointed Representatives who arrange regulated credit facilities for customers who are purchasing goods from them.
Carparison Ltd trading as www.carparisonleasing.co.uk acts as a credit broker not a lender. We can introduce you to a limited number of lenders who may be able to offer you finance facilities for your purchase. We will only introduce you to these lenders. We may receive a commission payment from the finance provider if you decide to enter into an agreement with them. The nature of this commission is as follows: we receive fixed marketing support and we also typically receive a fixed commission of £400 per sale, however, this commission may vary in certain circumstances, for example, based upon the model of the vehicle and market influences. In these circumstances, the commission will not exceed a fixed percentage of the total amount of finance advanced. You can request for us to disclose the amount of any commission received. You may be able to obtain finance for your purchase from other lenders and you are encouraged to seek alternative quotations. If you would like to know how we handle complaints, please ask for a copy of our complaints handling process. You can also find information about referring a complaint to the Financial Ombudsman Service (FOS) at financial-ombudsman.org.uk
Registered in England & Wales with company number : 11371767 | Data Protection No : ZA457404 | VAT No : 321 0591 46 | BVRLA Membership Number : 8064
Registered Office : Carparison Limited, C/O The Finance Director, Mercedes-Benz of Exeter, Matford Park Road, Devon, United Kingdom, EX2 8FD | © 2023 Carparison. All rights reserved
How Much Is Tesla Insurance For Each Model
Tesla is a pioneer in the EV world, but what you save on fuel might turn into insurance money. If you want to buy a vehicle from the brand but aren't set on a specific type, here's how much Tesla insurance comes to for each model.
Average Cost for Each Model
Electric vehicles may be cheap to buy but they're expensive to insure, and that's Tesla's case, too. Elon Musk crammed loads of innovative technologies into these cars, so owning a Tesla sets you into a premium tier from an insurance standpoint.
Depending on the model, you can expect to pay from $1,865 to $4,800 per year. The Roadster is the cheapest Tesla model to insure, while the Cybertruck is currently the most expensive. Insurance for the brand's Semi truck might cost you more, but companies have not yet agreed on rates.
The table below shows the average insurance costs for each Tesla model.
| Tesla Model | Average Insurance Cost per Year |
| --- | --- |
| 3 | $2,547 |
| S | $4,318 |
| X | $4,275 |
| Y | $2,648 |
| Roadster | $1,865 |
| Cybertruck | $4,800 |
| Semi | $3,000 to $5,000 (estimated) |
For this article, we used average rates provided by various insurance carriers. However, the cost of insurance can vary depending on your age, driving experience, previous claims, and location, in addition to the vehicle model you want to insure.
You may be able to save by purchasing insurance directly from Tesla. This service calculates your annual premium and rates based on real-time driving behavior and claims.
You can control everything from an app, but the service is only available in selected states. Currently, you can buy Tesla Insurance in Arizona, California, Colorado, Illinois, Maryland, Minnesota, Nevada, Ohio, Oregon, Texas, Utah, and Virginia.
If available in your state, you can purchase Tesla Insurance if you are a current or new Tesla vehicle owner. In California, owners of other makes and models can also purchase Tesla Insurance for their non-Tesla vehicles. In all other available states, you can use Tesla Insurance for a non-Tesla vehicle, but only if you are a current or new Tesla vehicle owner.
If Tesla doesn't provide insurance in your state, or you simply prefer another company, here's how much you can expect to spend based on your model.
Model 3 Insurance Cost
Tesla Model 3 falls in the mid-range category from an insurance cost standpoint. On average, an experienced 30-year-old driver with few to no claims can expect to spend around $2,547 per year or $212.25 per month.
Nationwide, Travelers and USAA are the top three most-affordable insurance companies for Model 3 owners. Average premiums from these companies are under $2,000 per year, but actual quotes may vary based on the actual version that you're driving, as well as variables such as age and location.
Rear-Wheel Drive Version
The rear-wheel drive (Standard) version of the Tesla Model 3 is the cheapest to insure. Average annual rates vary from around $1,336 to $3,250, depending on the state, driver's age and experience, claim history, and the insurance provider.
Performance Version
Tesla Model 3 Performance is the most expensive to insure of all the versions of the model. Low-end premiums aren't that different compared to the RWD version, but you'll still pay around $85 to $100 more per year. If you have little driving experience, are under 30 years of age, or have less-than-ideal claim history, the annual premium can go up to $4,254.
Long Range Version
In between the RWD and Performance, Tesla Model 3 Long Range can cost you between $1,360 and $3,712 to insure. Premiums, however, aren't that different compared to the RWD, and undeniably cheaper than Performance. If this is too expensive, you could save up to 60 percent with Tesla Insurance if it is available in your state.
Model S Insurance Cost
Tesla Model S is one of the most expensive EVs from the brand to insure. Average premiums are around $4,318 per year for experienced drivers aged 30. Younger drivers, but also owners with claim history, can expect premiums of up to $8,000 or more per year.
Where you live also plays a crucial role in the quote. The cheapest states to insure a Model S are New Jersey, New York, Pennsylvania, and Maine. Michigan sits at the opposite end, with the average Tesla Model S insurance costing around $8,032 per year. Insurances in Washington, DC, Missouri, and Montana are also priced above the national average.
Dual Motor All-Wheel Drive
The type of Model S that you're insuring also plays a role in the final price. The Dual Motor AWD is the cheapest to insure, with premiums ranging from $2,243 to $6,480, on average. State Farm, Progressive, and Nationwide have the cheapest insurance premiums for this car, but you may also get an affordable quote from GEICO.
Model S Plaid
Premiums go up for Model S Plaid, with quotes going as high as $8,716. However, if you have good driving behavior, prices can drop to around $2,171 per year. It goes without saying that actual quotes can vary based on your state, insurance provider, and your history.
Model X Insurance Cost
Similar to Model S, Tesla Model X is relatively expensive to insure. Despite their age, earlier versions of Model X are cheaper to insure than recent releases, like Dual Motor AWD and Plaid.
For instance, a 2018 Model X 75D can set you back $3,648 per year or $304 per month, on average. Comparatively, a 2022 Plaid costs $356 per month on average — which works out to $4,272 per year.
If you're tempted to buy a Model X, where you live can make or break the deal. Wisconsin, Pennsylvania, New York, and New Hampshire are the cheapest states to own Tesla Model X insurance. Among the most expensive states are Florida, California, and Montana.
Dual Motor All-Wheel Drive
Model X Dual Motor AWD is the cheapest variant to insure. Depending on your location, age, and history, average quotes can go as low as $1,817. Progressive is the best insurance company for Tesla Model X Dual Motor AWD, regardless of your location. The most expensive carriers are Allstate and Farmers.
Model X Plaid
If Model X AWD can be relatively cheap to insure, expect to spend a lot more if you're driving a Plaid. This premium vehicle can set you back $4,275 on average, but insurance can go as high as $7,837 per year if you're young or have a less-than-stellar claim history and driving behavior.
Model Y Insurance Cost
A cheaper-to-insure Tesla is the Model Y, with the average auto insurance premium for a 30-year-old driver of $2,648. Similar to Model 3, companies like USAA and Nationwide provide lower quotes. Erie, Progressive, and State Farm also offer deals and lower-than-average premiums, while Farmers and Allstate are among the most expensive.
A thing to keep in mind if you don't own the car already is that Tesla Model Y doesn't qualify for federal tax credits. However, if insurance cost is not really a concern, this compact crossover can deliver advanced driver tech and entertainment.
Long Range Version
If you're considering which Model Y to buy based on insurance costs, know that the Long Range is the cheapest to insure. Average rates for a 30-year-old driver go from $1,338 to $3,467, based on the company and your location.
Performance Version
The Performance version of Model Y costs a bit more to insure, but differences are often negligible. The average premium for a 30-year-old driver, calculated based on nationwide quotes, is $2,248. State Farm provided the cheapest quotes with an average of $1,452 per year. Allstate is the most expensive insurance company, with average premiums of around $3,869.
Tesla Roadster Insurance Cost
Inspired by classic sports cars, Tesla Roadster wasn't Elon Musk's most successful project. The vehicle was released in 2008, followed by upgraded variants in 2010 and 2011. However, even if at the time the company promised new, improved versions, those versions never came.
Today, Tesla Roadsters are considered luxury vehicles. They are seldom found on the used market, with prices ranging from about $130,000 to $150,000. If you own a Roadster, however, you might be happy to know that it is the cheapest Tesla to insure.
Nationwide, the average premium for this car is $1,865 for a 2011 model. Earlier versions have even lower premiums, with average costs for standard insurance going as low as $1,784 for a 2008 model.
The only thing to keep in mind is that these prices refer to standard coverages. If you need additional liability or collision coverage, you'll have to pay extra.
Tesla Cybertruck Insurance Cost
Tesla created lots of waves with its retro-futuristic Cybertruck. While production dates have been pushed forward, the first electric pickups from the brand are expected to get into the hands of lucky owners by 2024. In anticipation of the release, insurance companies more or less agreed on quotes that aren't going to be cheap.
In fact, insurance rates are going to be high for the all-electric pickup and likely the highest of all Tesla models. You can expect to pay around $400 a month or $4,800 a year, which is in line with other Tesla vehicles, but a lot more compared to standard, fuel-powered pickup trucks.
Tesla Semi Insurance Cost
Of all Tesla vehicles, the most expensive to insure will likely be the Semi truck. Like the Cybertruck, the brand's Semi hasn't been released yet, but it is expected to hit the road in 2023.
Yet, insurers haven't agreed on premium rates. Speculations estimate a yearly cost between $3,000 and $5,000, but it's likely going to be more than that. In fact, when compared to Tesla insurance cost trends and similar fuel-powered vehicles, the actual insurance cost can be higher.
To put things into perspective, the Cybertruck will set you back around $4,800 in insurance, but full coverage auto insurance costs only $1,524 for a Dodge RAM 1500. With full coverage truck insurance costing around $4,000 for standard trucks, insuring the Semi will likely be more expensive.
Key Takeaways
Tesla cars are considered premium vehicles and are more expensive to insure than standard or other electric vehicle types. Factors that drive insurance costs up include the cost of replacement parts and the cost of batteries, which can go up to $15,000.
The Tesla model you own also plays its part. Tesla Roadster, for instance, is the cheapest to insure. Currently, the most expensive to insure is the Tesla Model S, followed by X and Y, but the Cybertruck will become the most expensive upon its upcoming release.
Other factors that play a role in pricing include the driver's age, claim history, and driving behavior. Your location and the selected insurance company can also affect the quote. To cut off premiums, you could opt for Tesla Insurance if it is available in your state. A policy bought directly from the brand can cut off costs by about 60 percent.
How Much Is Tesla Insurance For Each Model FAQs (Frequently Asked Questions)
Are Teslas expensive to maintain?
Tesla vehicles are more expensive to maintain than gas-powered competitors. The higher cost of parts is one of the reasons why these premium cars are expensive to insure.
How long will a Tesla last?
Despite the higher insurance costs, Tesla vehicles are robust and expected to last for decades. If maintained correctly, you could drive the same model for 20 to 30 years.
Do Teslas need oil changes?
No, Tesla vehicles do not require oil changes or other types of maintenance required for gas vehicles.
Why is Tesla insurance so high?
Tesla vehicles have high collision insurance costs because the parts are more expensive compared to other luxury electric vehicles. Due to the advanced technology in these cars, they can only be repaired at Tesla-approved repair shops. Hence, labor costs are also more expensive. All these factors affect insurance rates.
Is insurance cheaper for an electric car?
No, electric cars are generally more expensive to insure than conventional vehicles.
About the Author
Roxana Bikfalvi
Roxana Bikfalvi is an irreverent writer with a background in international economic relations and sciences. She covers a wide variety of topics, including finance and cryptocurrencies, VR/AR, personal tech, and EVs. When not writing, Roxana can be found reading comic books, playing video games, or exploring the great outdoors with her partner and adventure cats.